EA E3 2016 predictions: Battlefield 1, Titanfall 2, Star Wars and more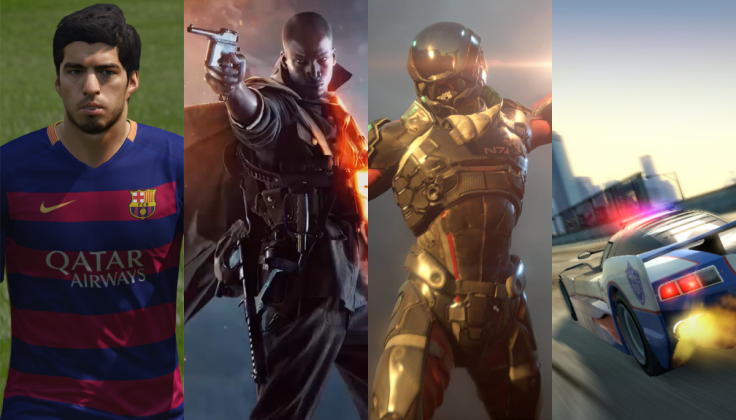 EA aren't technically at E3 this year, but the three-day event they have planned falls the same week and they're still hosting a press conference – so to all intents and purposes, they're at E3. Their "players first" EA Play event is taking place in Los Angeles and (for one Sunday evening) London, and invites players along to try out a host of upcoming games on EA's slate.
With less than a month until EA's press conference on Sunday 12 June, here's everything IBTimes UK believes will be in attendance, from the obvious big hitters to the surprises they may have in store. Let's begin with the obvious one.
Battlefield 1 was announced in May and will be released this October. So far the public has seen just one trailer, revealing the game's World War 1 setting, so gameplay is sure to be shown off at EA's showcase. An open beta is also on the way, but there's no news yet regarding when that might drop. In 2014, ahead of the release of Visceral's Battlefield Hardline, EA announced and launched a beta there and then, during the show. A repeat of that would certainly please fans... at least until the servers struggle to meet demand.
EA's other big impending first person shooter is Titanfall 2, which apparently will also be released this year. When Respawn Entertainment announced the game in April with a short teaser, gameplay was promised for EA Play – so that's a must. Release info should be expected too, and if it is to launch this year, it could well be sooner than Battlefield 1's planned release in October. Could we see Titanfall 2 as early as August?
Once upon time EA didn't have much in the way of first person shooter franchises, now they have three. Star Wars Battlefront has proven a huge success and there are still three expansions planned for release. The next, at least partly set in Cloud City and including Lando Calrissian as a playable character, is expected to drop this summer. Season Pass holders may even get their two-week early access during EA's show. At the very least, expect to see footage of this, a tease for the Death Star expansion coming in Autumn and perhaps news regarding the mysterious fourth expansion – that we're predicting/hoping is based on upcoming spin-off movie Rogue One.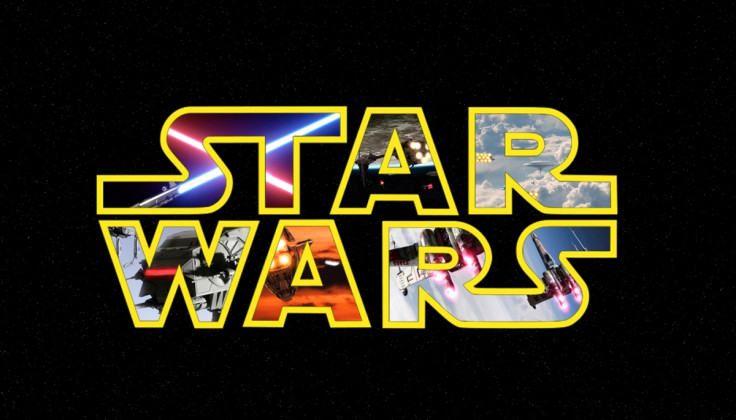 Speaking of Star Wars, a recent investor's call revealed that a Battlefront sequel is planned for release in 2017. It's too soon to hear about that we reckon, but we could hear about EA's other planned licensed titles. Visceral's Star Wars game could well be announced or teased. We know it's a third-person game, but beyond that the project is a mystery.
Keeping things sci-fi, Bioware's Mass Effect: Andromeda is certainly one of the most anticipated games we're certain to hear more about. Since last year's announcement trailer little has been revealed, so it's safe to assume we'll learn a lot more about the story (beyond it involving the exploration of the Andromeda galaxy) its characters and what we can expect from the gameplay. This would be a top way to end the show.
Plants vs Zombies and The Sims are two of EA's biggest hitters, so they could well get some love. It'd be too soon for a PvZ Garden Warfare sequel, so perhaps a new mobile game will be announced. As for The Sims, it's hard to predict where the series goes after the lukewarm reception for The Sims 4. It seems too early for a fifth game, could something on mobile be in the works?
The week before EA's show the publisher will release Mirror's Edge: Catalyst so expect that to get a push of some kind, possibly with a DLC announcement or a live performance from CHVRCHES, who wrote a new song for the game.
And now: The Totally Obvious EA Sports Games Lightning Round™
EA's usual "SPORT. GUNS. DRIVING" manifesto is looking pretty bare on the vehicular front this year (save for Battlefield 1's biplanes and zeppelins) and with Need For Speed skipping 2016, there's an opening for something to be released. In 2014 EA's show was dominated by weird dev diaries, including one for a new IP being developed by Criterion Games – the team behind Burnout.
There has been no official word about the project since, and right now it's balanced on the fine line between "it's been so long we MUST hear about it soon" and "if we don't hear about it soon, it's clearly in trouble". Just let us know what Criterion are up to EA!
Please.
© Copyright IBTimes 2023. All rights reserved.