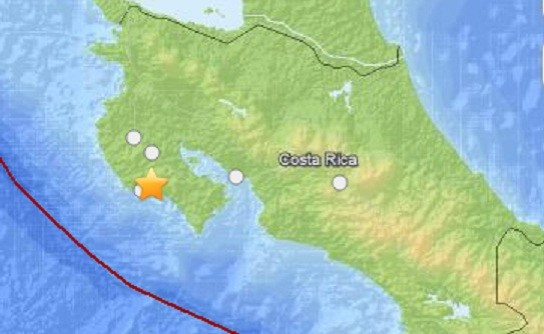 A powerful 7.6 magnitude earthquake has struck off the coast of Costa Rica, according to the US Geological Survey (USGS).
A tsunami watch was put in place for Costa Rica, Panama and Nicaragua El Salvador, Honduras, Mexico, Columbia, Ecuador, Guatemala and Peru has was later been lifted, according to the Pacific Tsunami Warning Center (PTWC) i.
The PTWC warned: "An earthquake of this size has the potential to generate a destructive tsunami that can strike coastlines in the region near the epicentre within minutes to hours."
There are no immediate reports of any injuries, but a Reuters eyewitness has said some areas of the Costa Rican capital San Jose are without power.
Hojanja city official Kenia Campos said the quake knocked down some houses and landslides blocked two roads.
"So far, we don't have victims," she said. "People were really scared ... We have had moderate quakes but an earthquake (this strong) hadn't happened in more than 50 years."
It was the biggest earthquake in Costa Rica since a 7.6 quake in 1991 left 47 dead.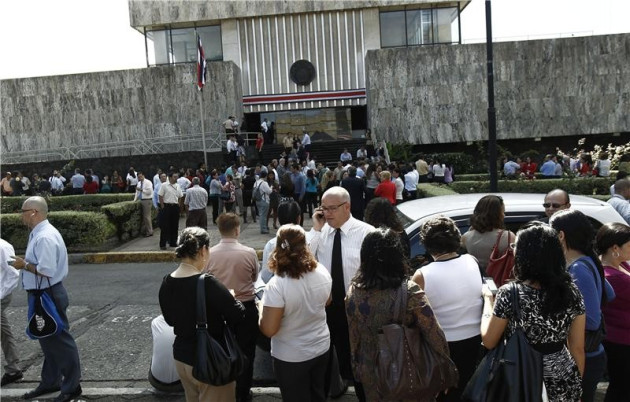 Javier Valverde, a resident in the north-western province of Guanacaste, told Costa Rican media: "Currently things are okay, it was very strong but the Nicoya gulf was mostly affected, therefore, the tsunami alert.
Tourists are being taken to higher grounds, about at least 30 meters above sea level."
The USGS said the quake occurred 6 miles (10 km) from the town of Hojancha, Costa Rica at a depth of 25 miles (40 km).
The quake was originally measured at a 7.9 magnitude, but was later revised down by the USGS.