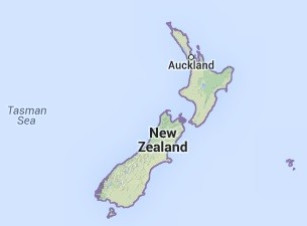 The New Zealand capital of Wellington was hit by a force 6.9 magnitude earthquake on Sunday that damaged the parliament building as well as smashing water mains and downing power lines.
The 6.5-magnitude tremor struck 35 miles off the coast south of the capital at a depth of 6.3 miles, said the US Geological Society.
The earthquake hit at 17:09 (05:09 GMT), and was felt as far north as Auckland. However, officials said there was no risk of a tsunami.
The quake smashed windows, knocked stock off shop shelves and burst water pipes. No serious casualties were reported
Witness James Barwell said the earthquake caused power cuts in the city suburbs and prompted the temporary closure of its airport.
"There's been a bit of structural damage, lots of shattered glass everywhere," he told the BBC. "Initially there were a few screams and panic, people thought it was another Christchurch."
A 6.3-magnitude earthquake near Christchurch killed 185 people in February 2011.
New Zealand experiences more than 14,000 earthquakes each year, of which around 20 have a magnitude in excess of 5.0.