Police Probe Paedophile Ring at BBC's EastEnders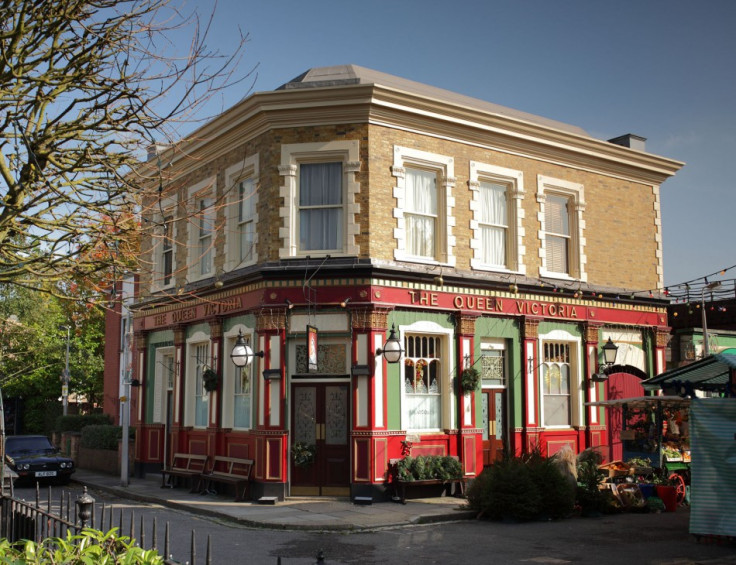 Police are investigating allegations of a paedophile ring operating around the set of the popular BBC soap EastEnders.
Police say that former members of the show's staff may have abused their jobs to groom vulnerable underage youngsters, who flock to the set hoping to catch a glimpse of its stars.
Arrests are said to be imminent, according to the Sun.
"Police are shocked at what they have unearthed," a source told the tabloid. "Arrests are very likely. This is bigger than anyone imagined.
"A lot of work has been done over the last few months. Top police bosses have been shocked at what they have unearthed so far and are determined to finish the job."
A team of detectives is investigating a group of adults who worked on the show in the 1980s and 1990s. The suspects are believed to have attempted to groom young autograph-hunters who hang around the entrance to the set.
Parts of the set in Elstree, Hertfordshire, are believed to have been searched, and the movements of people linked to the show over a 20-year period investigated.
A six-person Special Operations unit has been formed for the investigation, indicating the seriousness of the allegations, the newspaper reported.
Officers have been seconded from child protection units at Scotland Yard and Hertfordshire Police.
"Police only launch Special Ops units if they have enough evidence in the first place," the source added. "A six-strong team is significant and shows how seriously senior officers are taking this."
There is absolutely no suggestion that cast members or senior production staff, either past or present, are among the suspects, or knew of illegal activities, the paper said. Staff involved on the production of recent series are not under suspicion, it added.
The inquiry is believed to have uncovered a former worker who may have dealt drugs on set. Sources close to the investigation suggest officers could make arrests as early as this week.

Police have taken statements from the alleged victims and plan to interview others who may have been targeted. The investigation is unrelated to any other ongoing cases involving soap stars.
A BBC spokesman said last night: "The BBC is not aware of this investigation but we take any allegations of this nature extremely seriously. We will be approaching the police to ascertain the details and to offer our full co-operation."
The allegations come in the wake of the scandal at the BBC and other institutions over abuses by Jimmy Savile. Savile is feared to have sexually abused up to 450 adults and children over 50 years.
The BBC was accused of a cover-up when it dropped a Newsnight investigation into Savile's crimes shortly after his death in 2011.
An inquiry is investigating whether BBC bosses were aware that some of the sex attacks took place on its premises.
© Copyright IBTimes 2023. All rights reserved.