EastEnders fans had their suspicions confirmed that Jay Brown's (Jamie Borthwick) girlfriend was a bit too much of a spring chicken, as it was revealed in Monday night's episode (18 April) that Linzi Bragg (Amy-Leigh Hickman) is in fact a 14-year-old schoolchild. And now, he might be facing serious consequences.
Jay was excitedly preparing for a romantic evening with his young girlfriend in a hotel. But, the mechanic was left surprised when it was divulged that Linzi was in fact the mystery 14-year-old that Louise Mitchell got into a playground scrap with, on her first day at Walford high school, after she was frogmarched out of the building by Thelma. Busted.
With Phil absent due to attending a hospital appointment, Jay was subjected to picking up Louise from school and was hit for six when his girlfriend appeared at the gates wearing her school uniform. Gulp.
The student had a slight panic attack about being caught, and, after sending him a saucy video earlier in the day, Jay realises he could get into serious trouble for fooling around with an underage girl.
The pair have been dating for the past few months and were about to take things to the next level – but savvy fans of the soap second guessed that she was a minor and in no place to embark on a serious adult relationship.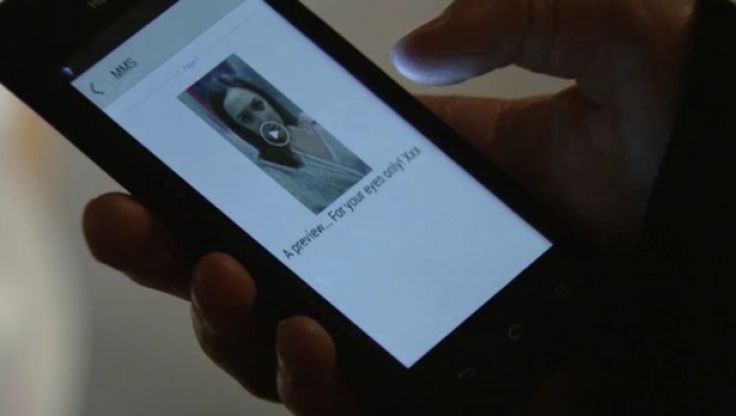 So how much trouble could Jay find himself in for this misunderstanding? A source told the Radio Times: "Jay's world comes to a juddering halt when he discovers the truth about Linzi's age. He immediately realises the seriousness of his mistake and is set to face severe consequences."
And as show bosses promised that Jay will get a major storyline during 2016, the Albert Square resident could seemingly find himself behind bars or accused of rape before long.
Watch EastEnders tonight on BBC1 at 7.30pm. Meanwhile, see some of the Twitter responses to the unfolding storyline, below.