EastEnders spoilers: Abi's fake pregnancy revealed and Johnny comes back with a new face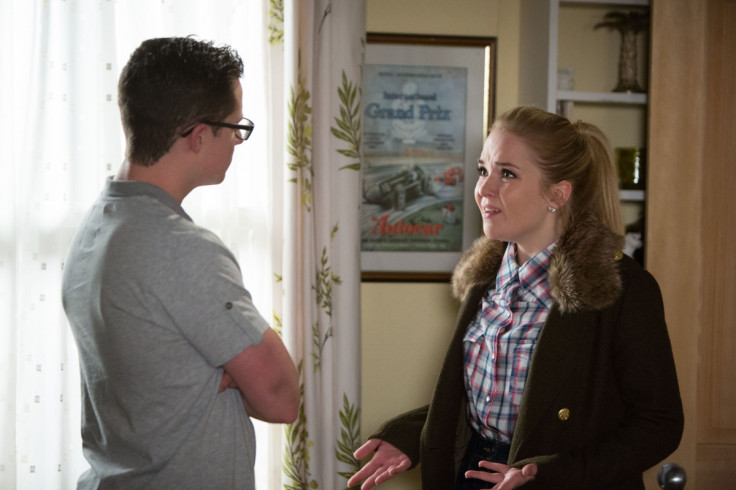 Resident killer of Albert Square Ben Mitchell can whip up a conniving murderous plan but can't sniff out his girlfriend's long-standing porky that she's 'pregnant.' Abi Branning will soon find herself as the latest victim to be ostracised from the Walford clan as alcoholic Phil also sticks his beak into his son's tumultuous on/off relationship.
Louise continues to blackmail Abi after she finds Babe's letter to Ben divulging the gratuitous details of how Abi pretended to be pregnant in a desperate attempt to stop him running off with his gay lover Paul. She obviously didn't watch the film, He's Not That Into You, then. But as Abi stands firm, Louise refuses to back down and her blackmailing intensifies – eventually leading to Abi bribing her with money to put a sock in it. Move over Tom Hiddleston, Abi could easily be the next 007.
But Louise is one step ahead as she snubs Abi's tainted dough, leaving the latter to turn to Babe for help. She doesn't get the answer she's looking for, however, when Babe tells her it's time to come clean to Ben and stop polishing off her Pinocchio nose that's become longer than than the M4.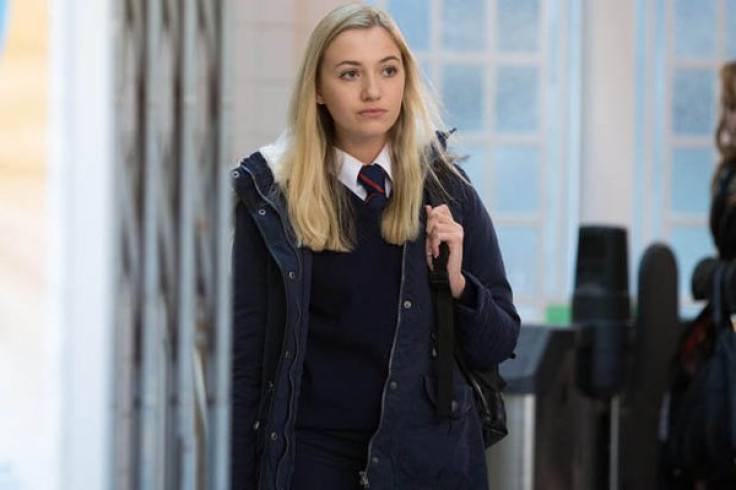 When Abi runs along home to sort it out with Ben she comes across him and Louise in the midst of a fracas, so it's a matter of time until her humungous lie will be revealed, leaving viewers wondering: how on earth will Ben react? We suggest she hides the kitchen knives.
Elsewhere, Johnny Carter's return has been officially confirmed, with Mick and Linda's wayward son last seen in Albert Square in December 2014 before he went abroad to travel with boyfriend Gianlucas – though he'll be making a comeback with a brand new face since he'll be played by Ted Reilly. In preview pictures released for the character's first appearance, Johnny can be seen surprising his mother Linda in the Queen Vic as he barges into a special karaoke night hosted by his parents.
But if you think this was going to be a positive storyline, then think again. Since he's split up with his boyfriend and is learning all about Linda's rape by Dean which he's struggled to come to terms with since his family kept it from him – he's not a happy bunny. He soon snaps at Mick and blames him for everything – but has a change of heart by Friday by trying to bring the jilted Carters back together. Little does he realise that Nancy is opening up to Tamwar about how she's feeling trapped in Walford.
Spreading the joy furthermore, a family lunch ends in acrimony when Jean insists that Kyle is lying about his identity. Stacey will attempt to lighten the mood by revealing the date of her wedding, but Jean refuses to celebrate and continues to interrogate Kyle. Caught out, Kyle reveals the truth about his past but Jean refuses to believe him. Come on, Jean! Mortified by her mother's words, it's left to Stacey to defend Kyle – but we'll deal with that bombshell when we get to it.
Watch EastEnders on Wednesday night at 7.30pm on BBC1.
© Copyright IBTimes 2023. All rights reserved.