"Who is stalking Ronnie Mitchell?" has been the question on everyone's lips over the past few weeks on EastEnders, but we're yet to find out who her tormentor is. Many theories have been thrown about regarding the possible culprit, with the most popular suggestion being Fatboy. There may be a teeny problem with that storyline though, what with him being dead.
But as far as EastEnders' plots go, this won't be a problem. Fatboy's corpse was never shown on screen, so there could well have been a mix up as Vincent 'identified' him in the boot of the car, or he might have escaped. He could have hopped out and bought a one-way ticket to Legoland for all we know. The possibilities are endless.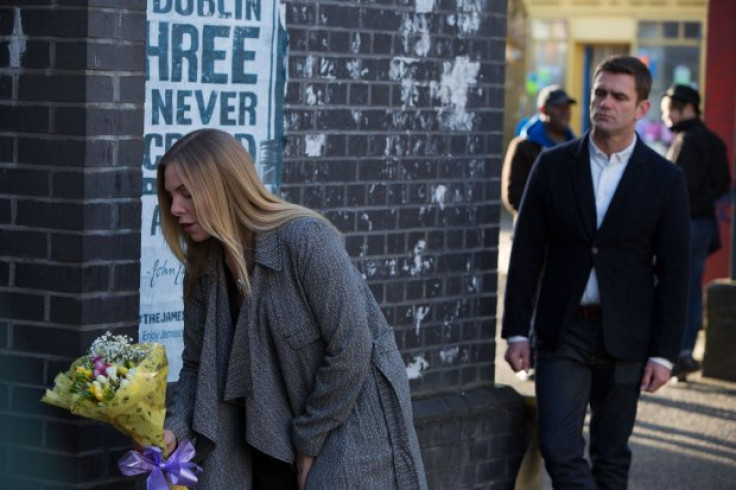 This theory adds up, as Fatboy fans have been eager to bring the character back to the small screen following his brutal demise over the Christmas period. Sadly, both Ricky Norwood – who plays (played?) him – and Richard Blackwood have vehemently ruled out a return. Only time will tell if Fatboy is stalking Ronnie from beyond grave.
Elsewhere in the BBC1 soap, Nancy and Tamwar exit, but will Masood go with them? We've known that the pair are leaving Albert Square, but their exit date has now been revealed as Friday 22 April. Tamwar's dad becomes disillusioned with life in Walford after enduring a catastrophic date and surprises everyone by buying three globe-trotting tickets. Nancy just wants just her and Tamwar to take the trip – leaving it to Mick to try and find a solution to the tricky situation. We wonder who could be their third wheel...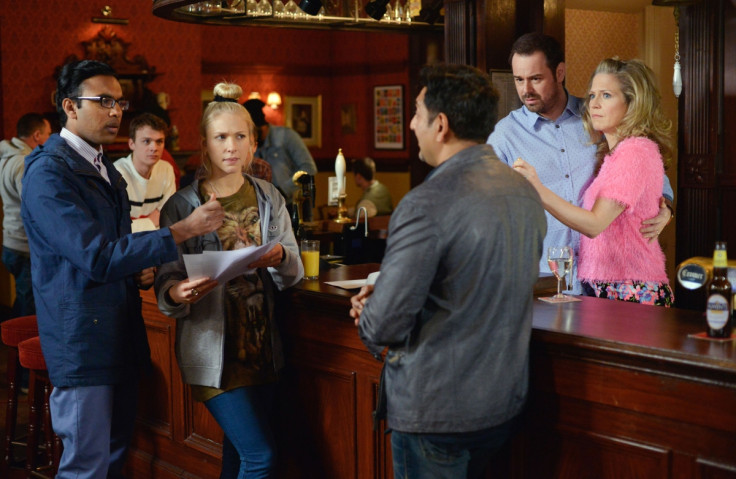 Martin has revealed his plans about starting his own stall and making more money – but the news of his new merchandise comes as a bit of a shock. He discovers later in the week that his new products are useless and has a panic attack about the money he's lost – but in the end it's left to Andy to offer Martin a helping hand.
Louise goes all Winona Ryder on us and turns to shoplifting after Phil orders Kay to keep an eye on her, but she takes advantage of the situation and stashes a bottle of wine at the Minute Mart. A fuming Phil, almost seen with smoke coming out of his already crimson ears, arrives to collect Louise – but Denise calls the police after she doubts the teen will be punished. So poor Louise will be the latest Mitchell with a criminal record, keeping up a long family tradition...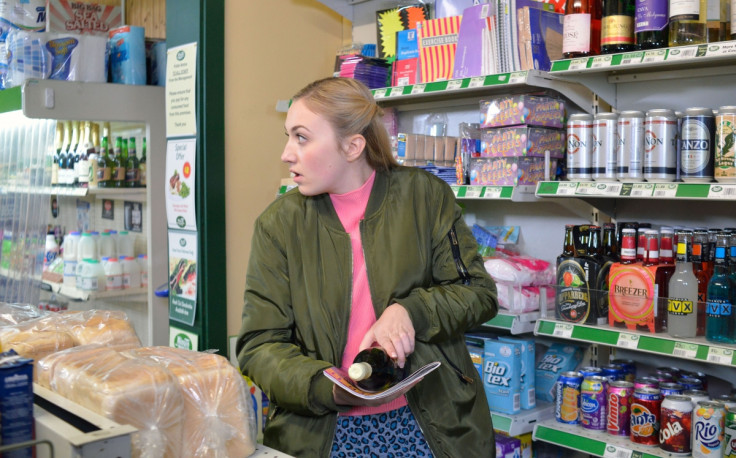 Watch EastEnders tonight on BBC1 at 7.30pm.