Ben Mitchell risks pushing his alcoholic father over the edge in upcoming EastEnders scenes when he not only comes out as gay but goes public with his lover Paul Coker. There's a good possibility that Phil will lose his marbles. Yikes.
Both Ben and Paul have had a tumultuous time coming to terms with their sexuality and subsequent secret relationship, along with poor Paul having to endure the sight of his lover play happy families with Abi as she fakes a pregnancy for a scary amount of time. But since Ben discovered that Abi was telling a monstrous porky, he publically humiliated her in the Queen Vic, naturally.
Young Ben must have a thing for public confessions in the Queen Vic – he's obviously taken after his beloved grandmother Peggy Mitchell – as he decides to plant a big smacker on boyfriend Paul during a darts tournament in the pub this week. Now that's making a point…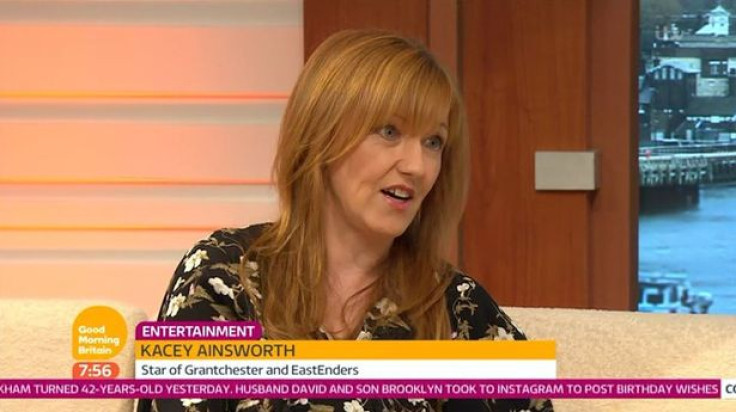 In other Albert Square news, former soap star Kacey Ainsworth could be returning as old time favourite character, Little Mo, who was the centre of a disturbing domestic abuse storyline with her brutal husband, Trevor Morgan, played by Alex Ferns. The actress, who played the role from September 2000 to 26 May 2006, spoke about her time on the hit BBC show and her part in ITV's Grantchester on Good Morning Britain on Monday morning (18 April).
But when pressed by inquisitive presenting duo Piers Morgan and Susanna Reid on a possible return to Walford, she said: "Well she is not dead, is she? So there's always that possibility... I'm not in talks."
Morgan further interrogated Ainsworth about being in talks with producers, to which she explained: "We're always in talks. There possibly is a story to tell but not at the moment because I've got too many other things going on."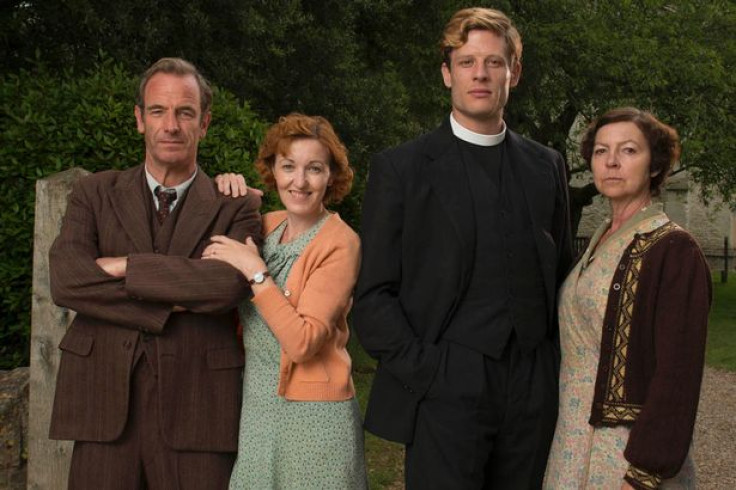 Ainsworth, 47, now plays the wife to Robson Green's Detective Inspector Geordie Keating in Grantchester, Cathy. She added: I've always felt that that it was a story was fantastic but it was complete. I always think that unless there was something new to tell, then there shouldn't be a reason to go back.
"The Slaters had such a big impact that there possibly would be things that could affect them in the future but you just don't know."
Watch some of these scenes unfold on BBC1 at 7.30pm on Monday night (18 April).