Christmas in Albert in Square just would not be Christmas without betrayal and animosity dampening the festive spirit. From Stacey's key mystery to Denise's ill-advised mission to save stepson Jordan Johnson from a life of delinquency by visiting his psycho-murdering preacher father in jail, this past week in EastEnders has been certainly been explosive.
Ahead of the Christmas climax, Stacey was left distraught after finding out her late dad was not the perfect father she remembered him as. After sharing her suspicions that she is being stalked with her mother, she noticed Jean was hiding something. When she confronted her, Jean finally revealed the secret behind the key: her father had a secret family.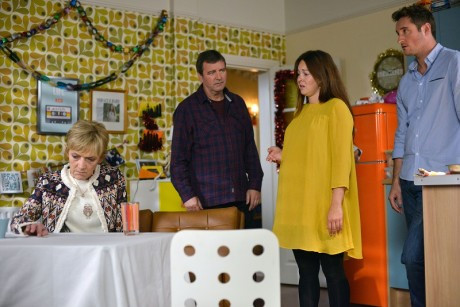 Meanwhile, the young mother's future with Martin was also in jeopardy after Kush crumbled under the weight of their lies and told Stacey he will not keep hiding the fact that he is the real father of Stacey's baby from Shabnam and Martin.
As Stacey struggled to come to terms with Jean's revelations, Linda was battling some demons of her own. After dropping the bombshell that she cannot go through with the wedding, the mother-of-four – who was raped by her brother-in-law Dean in 2014 – finally opened up and admitted she was suffering from an eating disorder and now hates her body.
She confessed that when her dad died, she used to eat then make herself sick, and admitted that she had started doing it again. But after a heart-to-heart with Mick, she decided to go ahead with the wedding, complete with flamingos on the lawn.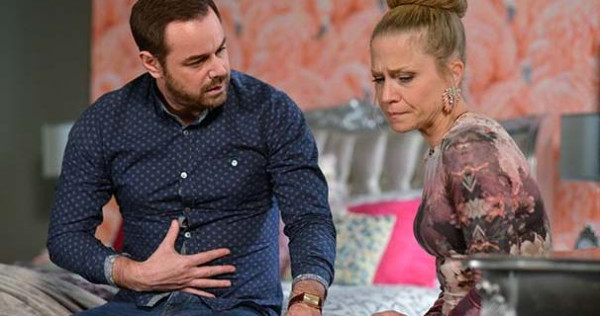 Elsewhere, the feud between the Mitchells and the Hubbards reached boiling point after Phil arranged to have Vincent beaten up and also sent a pig's head to his home. Despite calling an apparent truce after an intervention from Kim and Sharon at the Albert, Phil kidnapped Vincent's daughter Pearl. With Vincent armed with a gun and determined to settle the score for good, will it all end in tears?
"Normally, EastEnders looks at Christmas Day on its own but what we've tried to do this year is look at it the way we looked at Live Week back in February over that whole period, so from Christmas Eve to January and beyond, the stories keep on coming, the twists keep on coming," executive producer Dominic Treadwell-Collins said. "There are some really, really big surprises that we haven't revealed and we're not going to reveal – you're going to have to watch live."
Watch the EastEnders Christmas trailer: