Christmas and New Year are always eventful in Walford and it looks this festive season will be no different. The stage is already set for a bumper period, with tensions rising and webs of lies slowly unravelling.
Although it has been a bumpy road to the altar, preparations are under way for Mick and Linda to finally say 'I do' on New Year's Day. But if history has taught us anything, it is that soap weddings (especially those thrown at the local pub) are rarely drama-free. In the 15 December episode everything gets too much for troubled Linda – who was raped by Mick's brother Dean last year – and she calls off the wedding. Although she claimed to be worried about their money problems, Mick was unconvinced. Will she open up to him?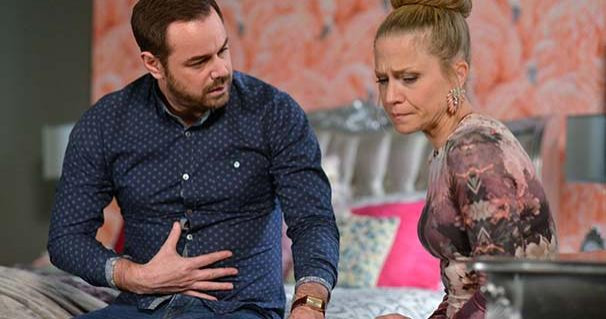 Meanwhile, Vincent was forced to come clean to his mother Claudette that he is a police informant after he was attacked by two masked men at his home. Claudette is left shocked by the revelation and swiftly disowns her son, leaving him devastated. With a long list of enemies, who could have been behind the beating?
But what will Vincent's naive wife Kim Fox do when she finally finds out what kind of man she married? "She loves her new house and being there with her Vincent and Pearl, but she's going to learn that it comes at a price," said Richard Blackwood, who plays the new bad boy. "This Christmas, she will be forced to see his dark side and there will be no going back from it."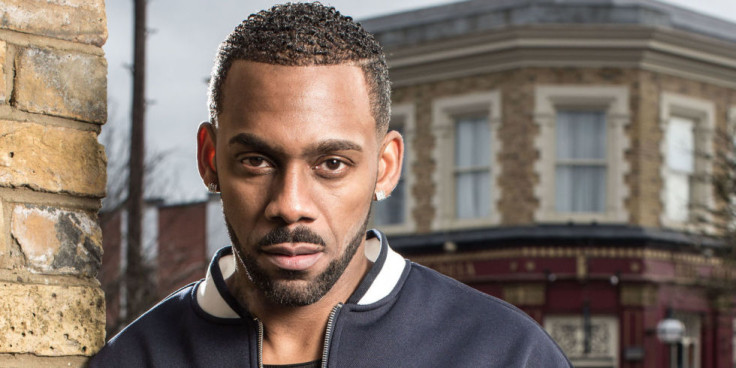 Elsewhere in Walford, Stacey finally came face-to-face with the man that has been lurking in the shadows for weeks. When Martin's feisty girlfriend opens up to Dot about seeing a vision of her dad when she was electrocuted on Halloween at the church Christmas show she is encouraged to pray about it. She is left is shaken when she realises the mysterious stranger that she has been seeing around the square is sitting right behind her at the church. Will she finally discover the truth behind the mystery key?
This week Denise also admitted that she wants to visit her murderous ex in prison and Kathy confronted Phil about destroying Ben's childhood, insisting that their son continues to lie about his sexuality because he knows his father isn't ready accept that he is gay.