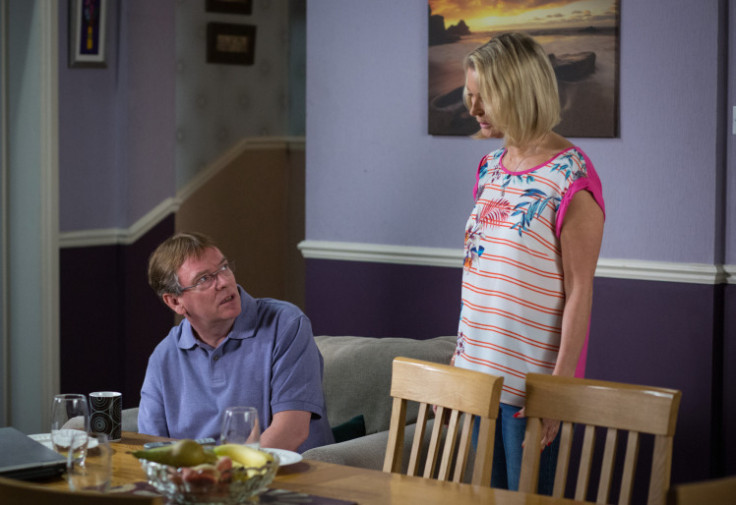 The Beale's have endured a tumultuous time on EastEnders lately, so finding their restaurant burgled may be the last straw.
The drama begins when Ian Beale receives an urgent call from Steven and hastily heads over to discover that the kitchen equipment has been stolen. After his initial shock, he calls the police begin investigating the robbery with the CCTV tapes.
It all gets rather sinister when Ian watches the footage and spots something suspicious. Things go from bad to worse and he later confronts his mother Kathy over what he has seen on tape. How she will explain it remains to be seen, along with the consequences.
Luckily, both Steven and Jane come up with a strategy on how to offload the food that has been wasted, while making some extra cash in the process.
At home, Ian gushes about how wonderful his son is, but wife Jane is sceptical and soon makes a shocking discovery. But how will it affect the family? You'll have to stay tuned to find out. The BBC1 soap will air these scenes from Monday 22 August.
Elsewhere in the soap, 'evil' Aunt Babe got her comeuppance in Monday night's (15 August) episode when she was locked inside the freezer at the Vic by an unknown attacker. IBTimes UK recently reported on the less-than-popular incident involving Babe, and there could be plenty of suspects to choose from in regards to who did 'er in.
Perhaps Les and Pam decided they had finally had enough of Babe's insidious blackmailing, or maybe it was Claudette, who said: "I think I'll throw a party," when it seemed as though Babe was leaving Walford for good. Abi has also been a victim of Babe's manipulation in the past. So we'll no doubt find out who gladly locked Babe in the freezer and left her for dead. They certainly must have felt a little cold towards her...