It all appears to be going well for Lee and Whitney pre-wedding as they plan and enjoy their stag and hen parties As their big day looms, the couple enjoy their riotous bashes with plenty of hilarity and drama – and at the start of the week, Whitney is excitedly planning their nuptials while Lee is upbeat about his new job. All seems well...
Lee buys his bride-to-be a gift, despite being a little short on cash before it is suggested that they plan for their future and consider shared ownership of a home. Whitney later confides in Lauren that she wants to try for a baby again while Johnny takes brother Lee to task over his spending habits – but the latter doesn't want to hear it. Troubles mount as Lee may land himself in hot water with debt problems as Whitney gets broody to expand their family.
It will all get rather tense for the couple as Johnny discovers a secret that Lee has been hiding from his fiancée in an upcoming episode – and it could be enough to sabotage the upcoming wedding. An already concerned Johnny confronts his sibling after figuring out his secret and tries to seek an explanation – and as the pair argue, Johnny insists that Lee has to tell Whitney his mysterious secret. But will Lee listen and take his brother's advice?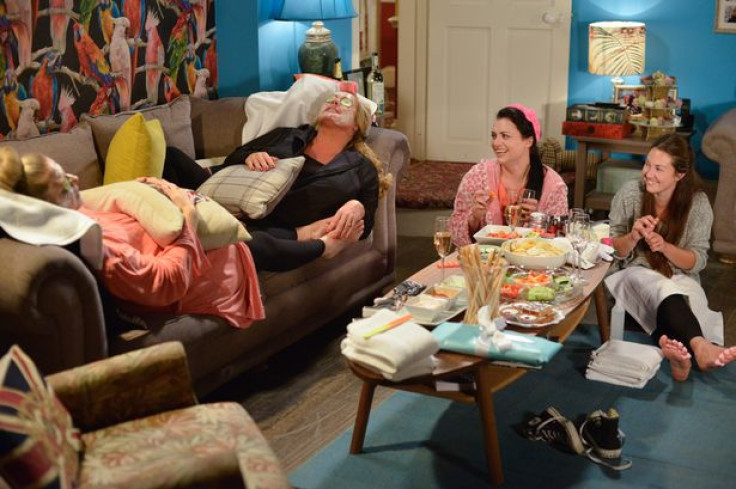 On a lighter note, the stag and hen parties will finally get under way in Friday's episode. Lee's pals – which include Mick, Johnny, Martin and Kush, sport camo gear and get rowdy in the Queen Vic as expected. Whitney's hen do will be slightly more low-key with face packs and nibbles. But the mood gets dark when she reveals she's got her heart set on a new home in Stratford, which leaves Linda devastated.
Elsewhere in the soap, Claudette's developing crush on Patrick Trueman gets the better of her when she gets the green-eyed monster about his plans to go to the cinema with Dot. She later has a bad day at the market and throws a hissy fit in front of Patrick and Carmel before quitting her job on the flower stall.
Tune into EastEnders on Monday night at 8pm on BBC1.