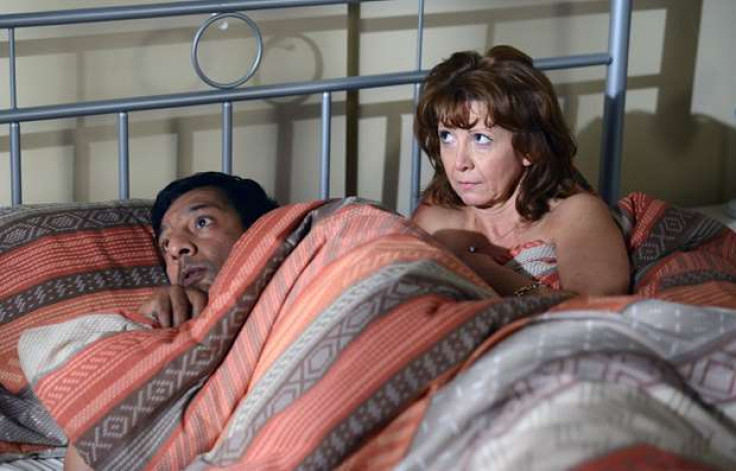 Amid the torment and trouble, there is love in the air in Albert Square. They might have had their squabbles in the past, Carmel Kazemi may be rekindling her romance with Masood Ahmed in upcoming episodes.
After a heart-to-heart with her pal Denise Fox (Diane Paris), the gregarious redhead decides some life changes are in order – starting off with applying for the Marker Inspector job: every girl's dream.
After landing the job, Carmel (Bonnie Langford) seeks to placate her lonely heart by becoming 'friends with benefits' with former flame Masood (Nitin Ganatra). She is soon convinced that the flames must be reignited and goes to the postman with her proposition.
Things don't quite go her way when Masood gets the wrong end of the stick and tells her that he isn't looking for a relationship. Feeling down in the dumps, Carmel's day turns into a comedy of errors when she attends The Albert's Lock & Key dating night to only be paired with her son Kush. Yikes.
Meanwhile, things are hotting up between the more mature residents of Walford as lovable rogue Patrick Trueman (Rudolph Walker) will fall for fellow senior citizen, widow Dot Branning (June Brown). Yes, you read correct.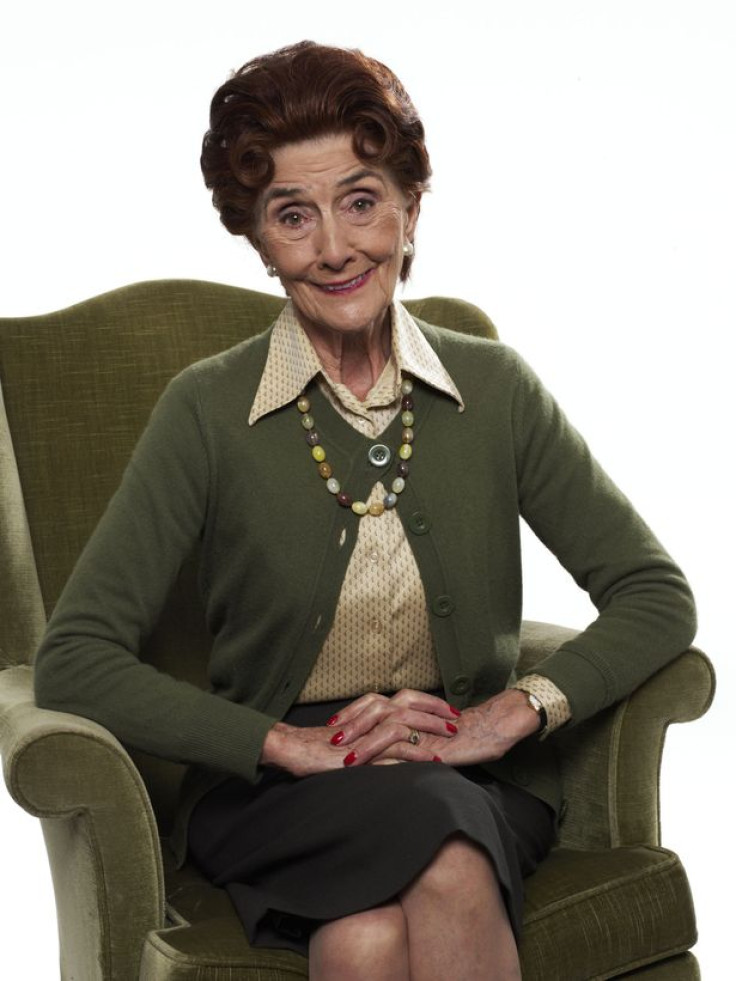 The unlikely pairing will come in forthcoming episodes of the BBC1 soap – with the two starting the ball rolling with a special dinner date at Dot's home. There appears to be a mix-up as Dot isn't actually interested in him romantically and the interfering Kim Hubbard has planted the idea in Patrick's head that the launderette assistant has the hots for him.
And seeing as Dot's late husband Jim Branning was best friends with Patrick, Dot is rather disturbed by the prospect of being propositioned by him. But will she end up falling for his notorious charm? We'll have to watch to find out.
Eastenders airs tonight (4 August) at 7.30pm on BBC1.