She's been a permanent fixture on EastEnders since 1993, so Albert Square wouldn't feel quite the same without Sonia Fowler, played by Natalie Cassidy.
But Sonia is desperate to leave Walford for greater things, and we hope she was careful for what she wished for, as an escape opportunity presents itself in an upcoming episode of the BBC1 soap.
An explosive storyline suggests that the EastEnders legend – who works as a nurse – will leave Albert Square and its residents in the dust after receiving an exciting job offer.
But it soon emerges that Sonia wishes her girlfriend Tina Carter to remain in Walford if she takes the new opportunity. She will confess to Jane Beale that she does not want her partner to join her on her new adventure.
Unhappy in her relationship, Sonia has been trying to dump Tina for months, so this could be an easy way out. But her escape plan isn't only hindered by her girlfriend – she also needs to think about her daughter Bex.
Fortunately, the teenager's step-mother, Stacey, has offered to look after her so that her mother can follow her dreams. Sound a bit selfish to you? Bex's dad Martin thinks so too, and isn't afraid of voicing his opinion to Sonia.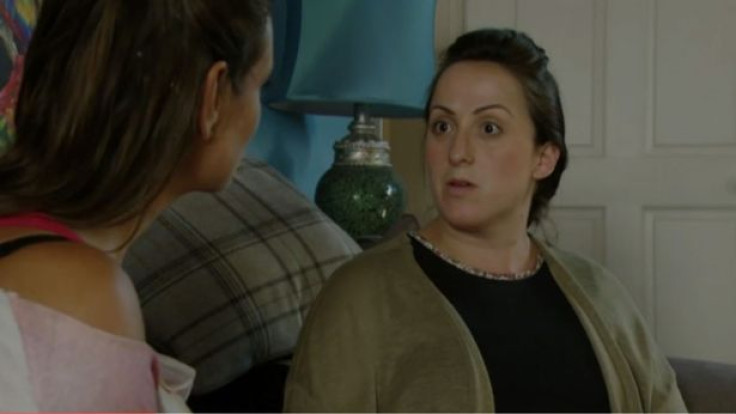 The question is, will Sonia muster up the courage and leave Albert Square after all these years, or will she be blackmailed into staying by the people closest to her? We can't wait to find out.
The intriguing storyline comes as actress Natalie has just had her second baby. So as maternity leave beckons, this could be a great time to throw in the towel and pursue other acting or television ventures.
Natalie – a two time British Soap Award actress – has also appeared in the BBC2 sitcom Psychoville and was a contestant on the seventh series of Strictly Come Dancing. She also appeared on the ninth series of Celebrity Big Brother.
Watch Eastenders tonight (6 September) at 7.30pm on BBC1.