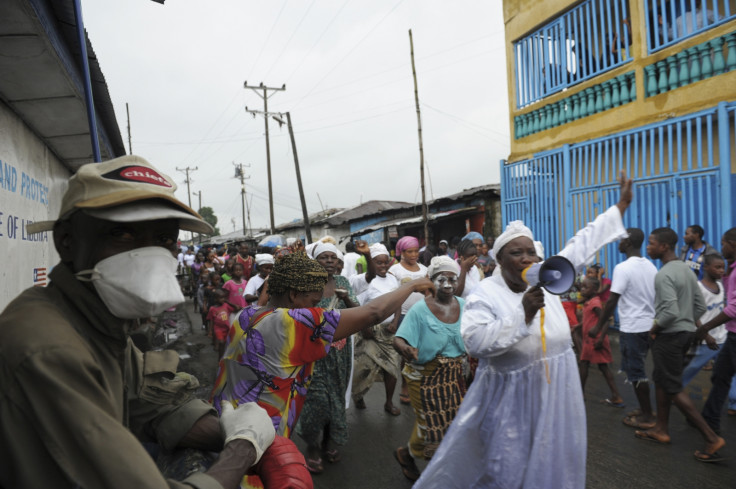 In West Africa, Ebola is killing a 100 people every couple of days. Even before the outbreak, Liberia had only around 50 doctors for a 4.3 million population. Now many are infected and some dead.
The few healthcare workers left toil tirelessly in their protective suits, but fewer are reporting for work.
Clinics are shut down and there is no treatment of any kind, even for treatable problems.
According to reports, there is an atmosphere of fear. Calling it an "epidemic of fear", the Huffington Post reports how the disease is manageable with equipment and protocols to identify those at risk.
But given the poverty of these nations, procuring equipment is proving tough. Above all, there is dire need for human resources, says the Post.
World Bank's call
With 1,500 dead and the WHO predicting 20,000 cases before the worst is over, the World Bank has called for a better international response.
The bank president Jim Yong Kim said Western healthcare facilities would easily be able to contain the disease and urged wealthy nations to share knowledge and resources with the African nations, reports Reuters.
Meanwhile, Liberia's response team that helps with the burials of those dead from Ebola is busy.
While the government had called upon people to alert them when people died from Ebola, there had been resistance arising from fear of being ostracised by neighbours. But as the cases spiralled, people are now calling on the response team for the final rites, reports CNN.
"When it started, it wasn't that easy," says Alpha Tamba, an Ebola response coordinator in Lofa County. "It was kind of difficult for communities to disclose death. People preferred driving us away."
The burials are now a sterile affair with the team first spraying the house with bleach and then carrying the body in plastic along with any item possibly contaminated.
The team itself is covered in suits and masks and three layers of gloves all securely taped. The gloves are buried with the body.
In the northern parts of impoverished Liberia, people are locked in and alone. Many homes in Zango town in Lofa County have been abandoned by fleeing occupants.
In Barkedu town, where people have been quarantined, all activity has ground to halt. "From the time we started receiving death from Ebola -- every activity ceased," says Musa Sessay, the town's chief.
With many healthcare workers succumbing to the virus, survivors are few. "It is very heartbreaking. You are working for the team at the front and you see them lying down. Day by day, they are dying," says Tamba.
"Sometimes we go to bed and we dream of nothing else but Ebola, Ebola, Ebola -- nothing else."