Ebola crisis: MSF says it could exit Guinea if violent attacks against workers persist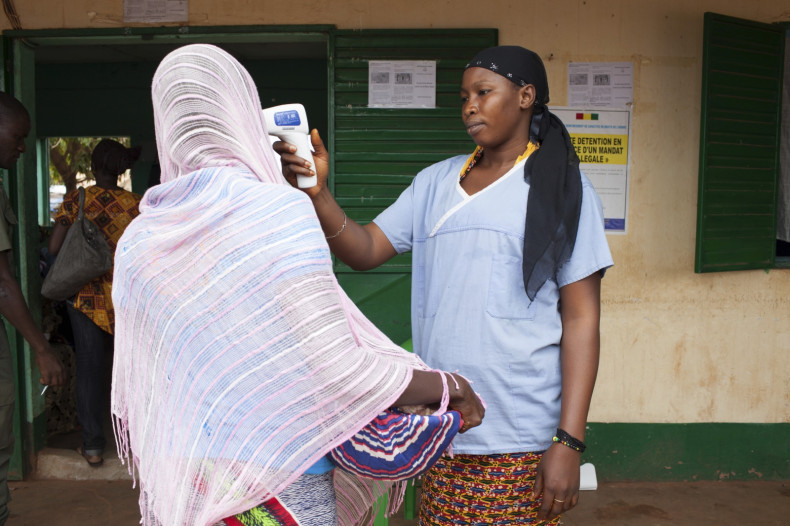 Médecins Sans Frontières is thinking of stopping its work fighting Ebola in Guinea and pulling out of the country, amid increased security incidents against international aid workers in the region.
MSF, which began its work battling the disease in March 2014, has been the target of violent attacks on its healthcare facilities and workers from the outset despite large-scale education campaigns.
This is because some locals believe Ebola workers are helping to spread the epidemic further.
The organisation is now on high-alert since the latest attacks, according to MSF's head of mission in Guinea, Claudia Evers.
"We've had incidents since the beginning of Ebola, but these were more or less sporadic, and we could control them, and identify the different people in the communities who were behind the incidents," Evers told the IBTimes UK. "We have not seen these kind of incidents, and the strength of these incidents, before."
She added: "These incidents are getting more violent, and today we don't know whether to continue or not."
"Once the situation becomes too tough, we'll have to take a decision"
Evers explained how a group of youths attacked one of the local MSF sites, throwing stones at the building and destroying plastic shelters.
"Unfortunately we had four staff on the site. They had to hide in the building but managed to flee the site. Even then, the youths continued to demolish the building and they burnt our car," she said.
In a separate attack, large groups armed with rocks stoned Evers' white SUV marked with the MSF logo, as her team was passing through a village in the Faranah region on its way to Kissidougou. All the windows were smashed.
Guinea's Red Cross has also continuously shared reports of increasing repeated attacks on its staff and volunteers.
"It makes it [easier] to take any security measures if you know where it is coming from, you can better prepare yourself. But we are in a situation where we don't know what could happen tomorrow," Evers explained.
MSF is currently in a plea bargain with the Guinean government and the international community, to work on a solution.
"At the moment, we need to continue our work but it is becoming more difficult day-to-day. On the other hand we cannot sacrifice beneficiaries due to this conflict either. That's why we continue going out but once the situation becomes too tough, we'll have to take a decision."
MSF continues outreach and community sensitisation activities in the city, but said "the level of acceptance remains low".
Following the decrease of new Ebola cases during January, numbers in the capital Conakry rose again, from nine confirmed cases on 30 January, 2015, to 18 confirmed cases as of 10 February 10.
There have been 3155 reported Ebola cases in Guinea, and 2086 deaths (as of 24 February 2015), making it the largest and most complex Ebola outbreak since the virus was first discovered in 1976.