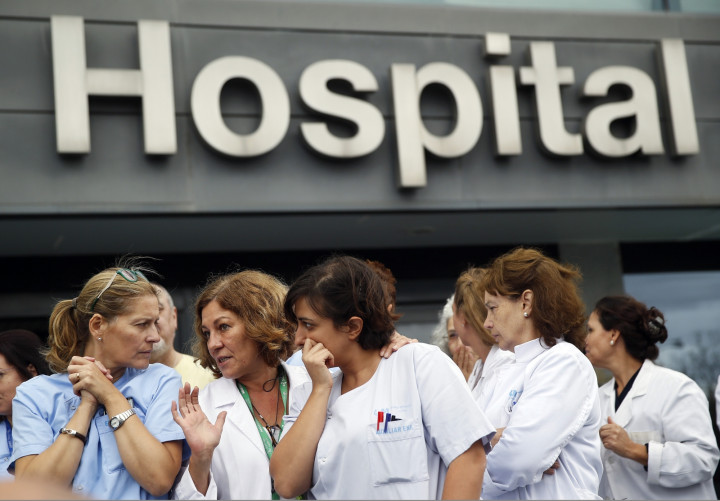 Four people, including the husband of the nurse who earlier contracted the Ebola virus, have been admitted to hospital in Spain in fear of an outbreak as another nurse was detected with possible symptoms of infection.
The first nurse, identified as Teresa Romero Ramos, was the first person to become infected by the virus in Europe.
About 50 people are also being monitored as a precaution although there have been no symptoms.
"We are all worried, not just me, everyone. This is like a snowball, you just don't know where it's going to stop. If every person who has had contact with this person has contact with another 30, 40 persons, if this person meets another five, this could snowball," Ramos's neighbour who gave only his first name, Francisco, told Euronews.
Several protesters also demonstrated outside the Spanish health ministry asking the minister to step down.
Madrid health officials have released a video of quarantining the room where the victim stayed in order to calm the public.
Meanwhile, a second nurse, who was part of Ramos's medical team which treated two Spanish missionaries in Africa, has been taken to hospital with symptoms of virus.
Spokespeople of La Paz and Carlos III hospitals have confirmed the yet-unidentified woman is running a fever and is under routine observation.
The second potential victim is said to be a "friend" of Ramos.
"They have told us that she is fine, but they have admitted her just in case," a hospital source told Spanish daily El Pais.