Police fired live rounds and tear gas at a crowd in the Liberian capital Monrovia as they attempted to break an Ebola quarantine imposed on their neighbourhood, Reuters has reported.
Four people were said to have been injured in the clashes with security forces in the West Point area of Monrovia, where blockades have been put in place in an attempt to curb the spread of the disease.
"The soldiers are using live rounds," said army spokesman Dessaline Allison, adding: "The soldiers applied the rules of engagement. They did not fire on peaceful citizens. There will be medical reports if (an injury) was from bullet wounds."
It is unknown whether anyone was injured by the gunfire, but a Reuters photographer claims to have seen a young boy with his leg "largely severed just above the ankle".
The clashes began after security forces put in place barricades to block roads to the surrounding areas. Residents say that they were given no warning about the blockade, giving them no time to stock up on essential supplies.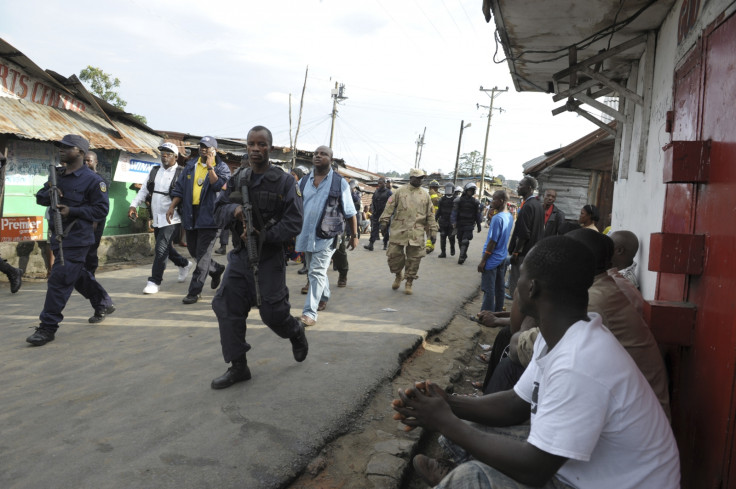 "I don't have any food and we're scared," said Alpha Barry, a resident of West Point who said he came from Guinea and has four children under age 13.
Many of the impoverished people do not have the money to stock food and rely on daily supply. The quarantining has led to soaring food and fuel prices.
Authorities have started delivering rice, oil and essential foodstuffs to West Point, according to a government official.
Misinformation and mistrust is rife, with one West Point resident telling Reuters the government had sealed off the neighbourhood in order to bring the disease in.
A nationwide night curfew has been imposed from Tuesday to curb the spread of the disease.
Many of the regions hit by the outbreak are facing shortages of food and fuel with shipping and airlines suspending services to the region, according to the World Health Organisation. Liberia's Ministry of Health warehouse has run out of rubber boots and bottles of hand sanitiser.
The death toll from the epidemic in West Africa has hit 1,350.