Senegal, located in West Africa with 13 million people, shares a border with Guinea where the ebola virus has raged since March. Yet, amazingly, there is currently not a single reported case of ebola in Senegal.
Here, Senegalese journalist Mortalla Diop has pulled off the incredible feat of staying ebola-free.

Since the beginning of the ebola outbreak in Guinea in March, Senegal has gone into lockdown to prevent the spread of the disease.
The Senegalese government has strengthened the systematic checks on aircraft and ships travelling from ebola-ravaged countries to Dakar. On any plane travelling into Senegal, commanders must give information about the health status of passengers on the plane before they are allowed to land.
Meanwhile, boats are boarded for inspection at Senegalese ports before they are allowed to disgorge passengers or cargo. If there is a sick or suspect case, medical teams are ordered to inspect.
In August, when the epidemic was at its most virulent, Senegal closed its border with Guinea. All air, sea and land borders between the two countries were closed; no planes, cars, or boats from Guinea were allowed in. Along the land boundary, the Interior Ministry has given mobile phones to all village heads to point out Guinean people who are smuggled into Senegal.
Internally, the Senegalese government has asked people not to travel to countries affected by the epidemic, such as Guinea, Liberia, Sierra Leone and Nigeria. Minister of health Dr. Awa Marie Coll Seck has called for existing hygiene rules to be respected and rigorously enforced, and launched a campaign of intense communication about the disease.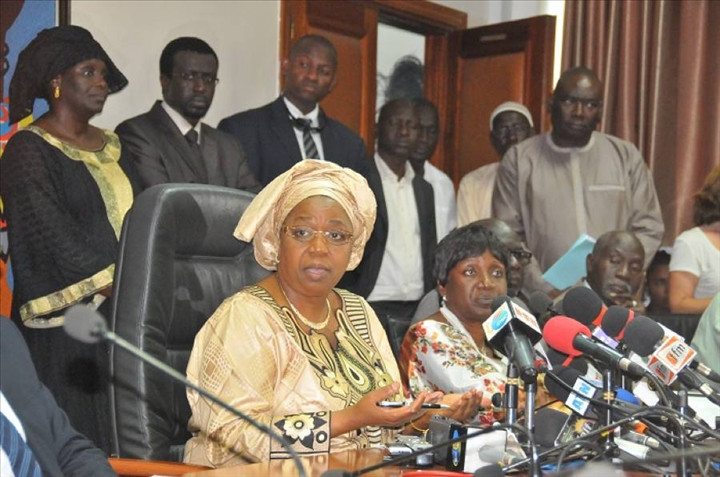 On both radio and television, messages carrying prevention advice are broadcast all day long, in all languages. A hotline has been distributed throughout the country to report any suspected cases. In health centres, personnel are trained to handle any suspected ebola cases.
To prepare its response to the disease, the state has released 450,000 euros; large companies have all contributed financially to this fight, and the state has also received support from WHO. Today, the Ministry of Health is monitoring the outbreak closely. Places of isolation are already fitted to any patients. But for now no cases are reported.
Last August, a Guinean student with the virus breached the security ring and illegally entered in Senegal. This student had had contact with people infected with ebola in his country, but thankfully, when he came to Senegal, he showed no signs of the disease.
The services of the World Health Organization reported this case to the Senegalese health authorities, and soon the young man was isolated at the University Hospital of Dakar. All persons who have been in contact with him were found, and observed, during 21 days of incubation.
The young man was supported by hospital doctors, and he returned to his country a week ago. The 74 people who came into contact with him showed signs of the disease during the three weeks of their isolation.
Today, Senegal has no Ebola case; the latest newsletter from the Department of Health reported zero cases in Senegal. It's a miracle, and one the whole country has played a part in.