Ebola Outbreak: Experimental Drug Trials to Go Ahead in Liberia and Guinea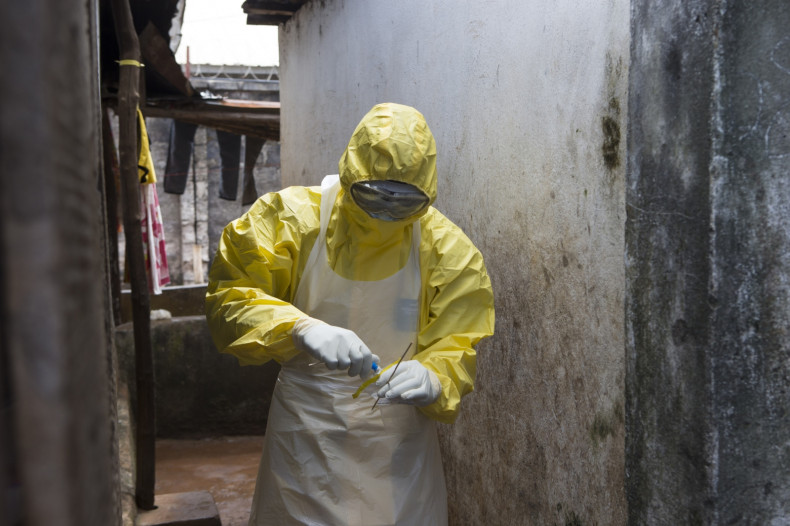 Three clinical trials of experimental drugs to cure the deadly Ebola virus are to commence next month at Medecins Sans Frontieres (MSF) treatment centres in the West African countries of Guinea and Liberia.
The trials have been created as quick as possible during the Ebola epidemic with a hope of reducing the current 70% death rate that the disease holds in the region.
One trial in Guinea is to investigate the benefits of using blood samples from those who have survived the tropical virus.
MSF is to work with pharmaceutical companies, academics - specifically from Oxford University - and the World Health Organisation in the trials.
"This is an unprecedented international partnership which represents hope for patients to finally get a real treatment against a disease that today kills between 50 and 80% of those infected," said MSF spokeswoman Dr Annick Antierens.
"As one of the principal providers of medical care to Ebola patients in West Africa, MSF is taking part in these accelerated clinical trials to give people affected by the current outbreak a better chance of survival."
"Each patient who consents to be part of a trial will have the potential risks of being subjected to a new therapy clearly explained," she said.
MSF said that the trials were "an exceptional measure in exceptional circumstances" in an attempt to quell the outbreak of the disease.
The death toll from the current Ebola outbreak in West Africa has crossed 5,000 with the disease having claimed 5,147 lives out of 14,068 cases so far, according to the World Health Organization.