It is often said that scientists are standing on the shoulders of giants. Well, the same could arguably be said of entrepreneurs too.
We can't all be scientists, though we would all love the rush of discovering the first observable evidence of one of Einstein's most famous theories.
But science does bring us all economic dividends, even if we cannot all claim the Nobel Prize. Historic breakthroughs, like the detection of gravitational waves using a complex light technology known as an "interferometer", are a cause for wonder, but they are also essential to keeping old industries growing and new ones emerging.
After the Rosetta mission, an international collaboration that led to the first spacecraft landing on an asteroid, many of the techniques involved in that mission are being used to slash the costs of opening mines on the most mineral-rich asteroids.
This has opened up a debate about how we are going to manage as a new multibillion dollar industry opens up, disrupting the existing commodities market and adding an enormous amount of value to the space industry in a matter of decades.
It would not be the first time that scientific breakthroughs have tapped the potential to create huge industries and enormous savings.
It is said that public investments have been decisive in making sure some of today's most recognisable technologies can reach the market: smartphones and drones all contain intellectual property developed in part by public universities or research programmes.
When former US President Bill Clinton introduced his human genome project in the 1990s, the initial investment of $1bn (£715m) from the US government drew outcry from the public. However, it created a $150bn industry worldwide and one of the most important medical breakthroughs of our generation.
The reward for being the one who successfully brings new technology to market is not quite the same as a Nobel Prize, but financial success can be the platform to grow a business, take new technologies overseas and work on diminishing costs so that new applications can be found.
That is what we have seen in the clusters emerging around the UK's world-leading universities. The development of virtual reality technologies at the University of Oxford has led to a cluster of VR tech firms springing up around the city, and the University of Cambridge's research has led to a world-leading cluster of life sciences and Internet of Things developers growing outside of the scientific community itself.
It is therefore vital that we maintain strong working relationships between the private sector and world-class university research.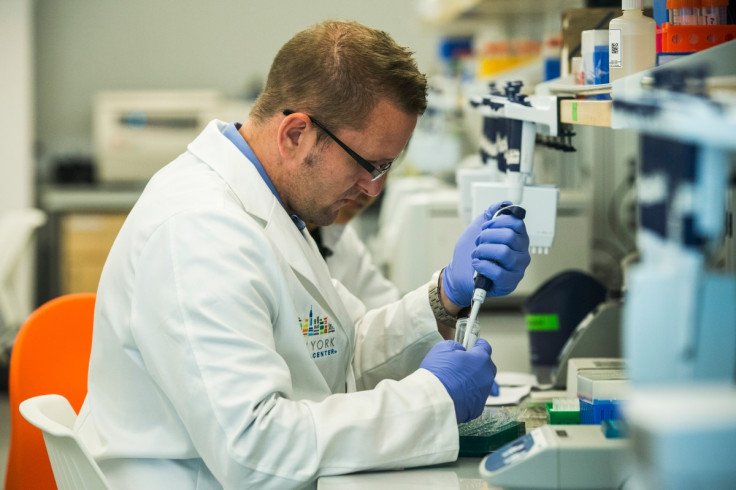 It is no coincidence that our base close to the Universities of Glasgow and Strathclyde, historically a home to many of photonics' most celebrated academics, has seen laser and photonics technology businesses grow in a unique cluster, adding significant value to Glasgow's economy. These companies are often direct spin-offs from the universities' research.
The UK's research and development capabilities have been praised in a recent report, Infinite Possibilities, the US Chamber of Commerce's International IP Index. The UK's achievements fostering innovation and harnessing intellectual property for commercial value are second only to the US.
Intellectual property delivers export opportunities and commercial value for new discoveries. IP is an absolutely vital part of any economy and the UK, with its world-class universities, does well to harness the intellectual property it secures.
The UK is by no means a leader in patenting new technology – Switzerland, Finland and the Netherlands all produce more patent applications per million population – but an adroit connection between universities and the private sector can prove key to making sure scientific and technological breakthroughs pack the punch they really should.
Dr Graeme Malcolm is Co-Founder and CEO of M Squared Lasers, one of the UK's leading fast-growth technology firms.​