A 6.7-magnitude earthquake has rocked Ecuador's Pacific coast just over a month after a devastating tremor in the Latin American country which left 660 dead and 16,600 injured.
The quake struck just 21 miles from the town of Rosa Zarate in the same geographical region as April's tremors, where tens of thousands are still working to rebuild their homes.
Ecuador's Geophysical Institute recorded that the earthquake reached its peak at 2.57am local time and lasted for nine minutes before subsiding.
El Pais reported that the Ecuadorian government has not announced any victims or casualties as a result of the tremors. The Tsunami Pacific warning centre has said there is no further risk of a Tsunami but authorities have asked citizens to remain calm and prepare for a possible evacuation in the case of another quake. Several powerful tremors have followed the last devastating earthquake.
Ecuador was already facing significant economic hurdles prior to the earthquake in April. The government has increased taxes to fund recovery, AP reported, adding it is predicted that it will take years to rebuild the beach towns and popular tourist resorts hit by the earthquakes and vital to the Ecuadorian economy.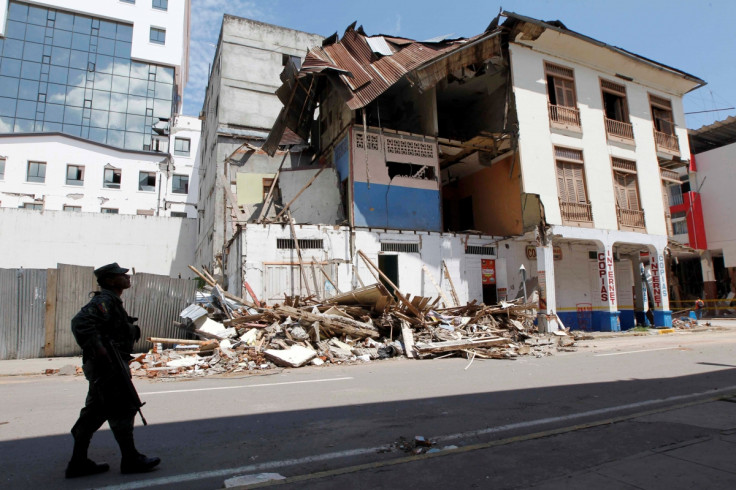 Unicef warned at the time that at least 150,000 children had been affected, which 119 schools left damaged. President Rafael Correa said the cost of reconstruction could be up to $3bn (£2.1bn). International aid agencies including The World Food Programme and Oxfam are sending supplies to the country while the UN said it was to carry out a "major aid airlift" to help provide clean water, food and essential shelter.