Ed Miliband Rejects Ukip Policies on Europe and Immigration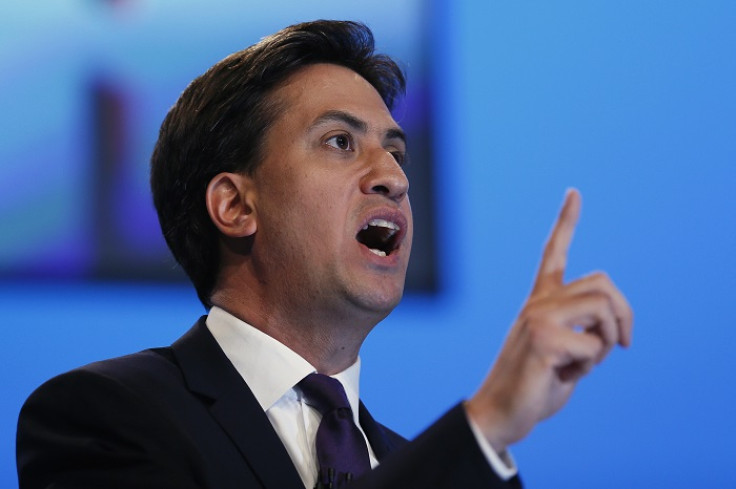 Ed Miliband has started his fightback against the rise in Ukip support by rejecting Nigel Farage's key policies on Europe and immigration.
In a speech at the key Ukip target area of Thurrock, the Labour leader said he would never bow to pressure to take Britain out of the EU insisting it would damage its interests and was "not the answer".
He rejected calls for him to change his current policy on a referendum, which is to offer one only if there is further transfer of powers to Brussels, and back a swift "in-out" vote.
He also repeated Labour's pledge to introduce more effective immigration controls but rejected calls on him to go even further in response to Ukip.
His speech came as the latest opinion poll suggested Labour was now only two points ahead of the Tories on 31% and 29% respectively, with Ukip on 17% and the Liberal Democrats on 8%.
The same poll by Lord Ashcroft last week, before the elections, had placed Labour six points ahead. The latest, post-elections poll more closely echoes other surveys and the election results themselves.
The survey also showed that half of those who voted Ukip at the elections would not back them in the general election with the largest proportion of 20% saying they would vote Tory.
In response to the Ukip performance in Labour's heartlands, Miliband said it was partly because it provided a simple explanation of the cause of the country's problems, Europe and foreigners.
"And they have an apparently simple solution, to get out of the European Union," he said.
"This is not the answer for our country, this will never be Labour's mission or policy under my leadership. Our future lies in looking outward to the world."
He said the last Labour government made mistakes on immigration, saying: "Our embrace of openness made some people feel we didn't understand the pressures immigration put on them."
"I am the son of immigrants. I am proud of the contribution my parents made to this country. I believe immigration benefits our country as a whole," he said.
While Labour would manage immigration properly, he said: "a Labour government won't make false promises, or cut ourselves off from the rest of the world because it would be bad for Britain. "
His speech was the clearest rebuttal of the Ukip platform and will delight former prime minister Tony Blair and ex-ministers Alan Milburn and John Hutton who had been urging him not to pander to Ukip on Europe or immigration.
Miliband also said he believed the real problem facing Britain was economic and only properly addressing the cost of living issues would solve those problems.
He is taking a risk with his speech by refusing to move Labour onto the sort of Ukip territory that has clearly attracted some old, working class Labour voters like those in Thurrock.
But he seems eager to make the principled argument against Ukip's politics and win back those voters with policies focused on greater fairness and opportunity, exactly the One Nation agenda he has been setting out.
He did not announce any new policies but, in a statement that will be seen as acceptance of internal demands for him to up his game, he said: "To meet the generational challenge I am talking about, Labour needs a radical and bold offer at the next election. And that is what we shall do."
Some will see that as a step away from the more cautious approach being urged by his elections strategist, Douglas Alexander, who has faced some criticisms for not offering a more radical campaign.
© Copyright IBTimes 2023. All rights reserved.