Jennifer Aniston is considering a move back to the small screen. The actress who garnered fame for her role as Rachael in the hit sitcom Friends said she has had television on her mind for a while.
"I've thought about it a lot. That's where the work is. That's where the quality is," the Office Christmas Party actress told Variety magazine when asked if she would be open to going back to TV. "At this point in my career, I want to be part of wonderful stories, exciting characters, and also just having a good time."
The 47-year-old explained that her priorities in life as well as her expectations from a project have changed over time. "When you're in your 20s, going away from home was an adventure — meeting new people, seeing other parts of the country or world was so exciting. Now it's really about wanting to stay closer to home and just enjoying your time. It goes really fast," she said.
"The experience needs to be a good experience. I have no time for the yelling, angry directors, or bad behaviour anymore."
Aniston has become more vocal about her opinions on Hollywood, especially in regards to tabloid culture. In July 2016 she wrote a scathing op-ed on body-shaming. "I got fed up. I was in a really raw, vulnerable place. I had just lost my mom, and I did it for myself originally as a therapeutic way to deal with the bullshit. I've always been advised not to respond, not to speak up, it'll go away. I was rolling into the 15th year of these preposterous rumours about my fertility status, marital status, singlehood status. I was tired of being shamed for whether I have this or that," she explained of her reasons behind the write-up.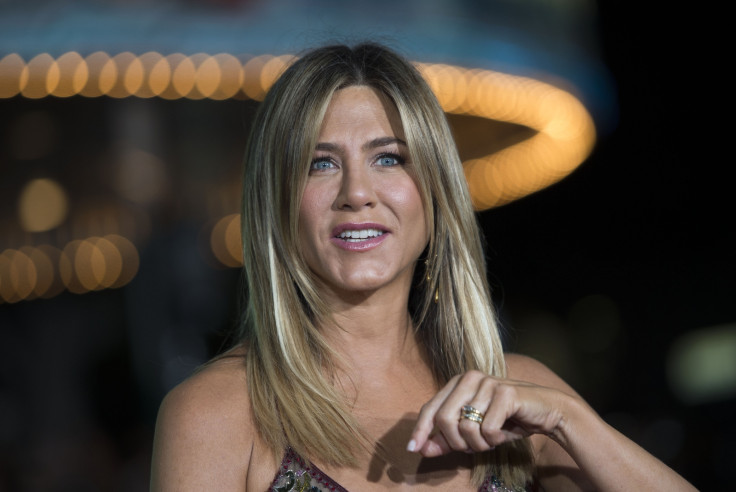 "I'm perfectly happy where I am, and that needs to be honored and respected. I've worked hard for a lot of years to be reduced down to: "Is she or isn't she?" I just felt, write it down, get it all out. That's why the original draft, before I put it in the hands of my trusted editor, was 12 pages of me barking my head off at people."
The Good Girl actress recently attended the Sundance Film Festival to promote her new film The Yellow Birds, in which she plays the mother of a young man who enlists in the Iraq War. The film premieres at the festival on 21 January.