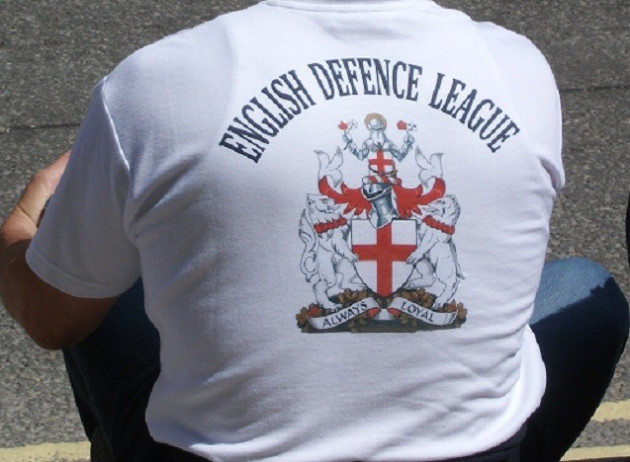 An English Defence League supporter tried to intimidate his own mother into not giving evidence at his trial for brandishing a gun outside a Muslim family's home.
Shaun Havelin, 28, smashed a window on his mother's car after finding out she was to be a witness against him.
He was in court after waving a firearm outside the home of a Muslim family and screaming racist abuse at the occupants, who were not in at the time.
Havelin, of Oldbury in Birmingham, was wearing an EDL sweater when he marched round to the property following a row with this mum, during which he clutched the pullover and told her: "I want to die in this."
He then unleashed his fury with a volley of abuse aimed at the Asian family's property, which left a passer-by fearing for his life.
Prosecuting counsel Sarah Pratt told the jury at Wolverhampton Crown Court: "The gun was pointed towards the floor but his finger was on the trigger and his other hand was holding the barrel.
"People who saw him were very scared fearing he would be able to quickly lift the rifle and fire at them because in the dark, they did not know it was an unloaded air rifle," Pratt continued, according to The Halesowen News.
After being arrested and put on bail over the incident, Havelin blotted his copy book still further by punching an ex-girlfriend in the face after spotting her in the street.
The EDL activist was jailed for two and a half years for witness intimidation, possessing a firearm and grievous bodily harm.
Jailing him, Judge Martin Walsh said: "Members of the public who saw you were in fear for their personal safety."