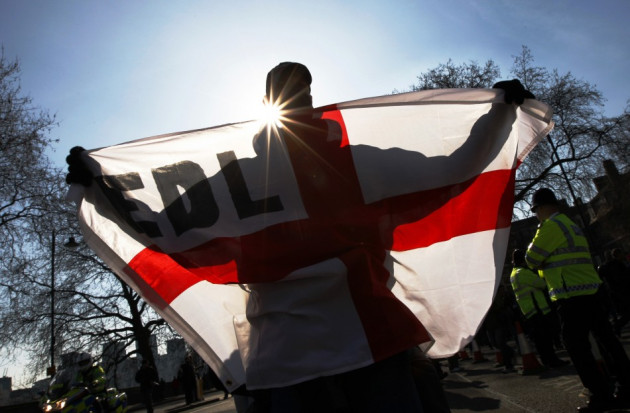 Police are hoping a march by the far-right English Defence League (EDL) in Norwich this weekend will pass without serious incident but admit they are "planning for many eventualities".
The controversial EDL have chosen to demonstrate in Norwich because of a decision by the city council to ban preacher Reverend Alan Clifford of the Norwich Reformed Church from a market stall in Hay Hill, for allegedly promoting "hate motivated" leaflets.
The EDL believe the decision by Norwich City Counci violates freedom of speech. A campaign group formed by politicians and trade unionists called We are Norwich says it will hold a counter demonstration on the same day as the EDL protest.
Both groups have been given separate routes to take through the city for their demonstrations amid fears the opposing protestors will clash.
Dealing with fears the protests could descend into violence, Norwich District Commander, Supt Paul Sanford, said: "Norfolk Constabulary is continuing to liaise with both groups of protesters, businesses and the community ahead of the weekend.
"Our primary aims remain to facilitate peaceful, legal protests; to support business as usual for those not involved with the demonstrations; and to ensure the safety of everyone in Norwich city centre.
"The organisers of both protests have been sharing their plans with us so we can provide an appropriate level of policing on the day, and address any concerns raised to us by the community. Both groups have insisted they want to stage a peaceful event and have actively encouraged their members not to be provoked into criminal action.
"We will have an increased, visible policing presence in the city centre on Saturday to offer information and reassurance and deal with any incidents of disorder or anti-social behaviour should they occur."
The EDL will gather at Castle Gardens at 12:45pm, while the counter protesters will meet at Chapelfield Gardens at 11am, before heading to City Hall and dispersing.
Supt Sandford added: "While there is no indication that these will be anything other than peaceful protests, we are aware of and understand the concerns that a small number of people within the local community have raised around these protests.
"We are very aware that these protests have resulted in disorder elsewhere. The police have been working with organisers for both protests.
"Our position at the outset will be to support peaceful protest, but we will have the capability to change that policing style.
"The police are planning for many eventualities."
Marches by the EDL through London have recently been banned amid fears of a serious public disorder.