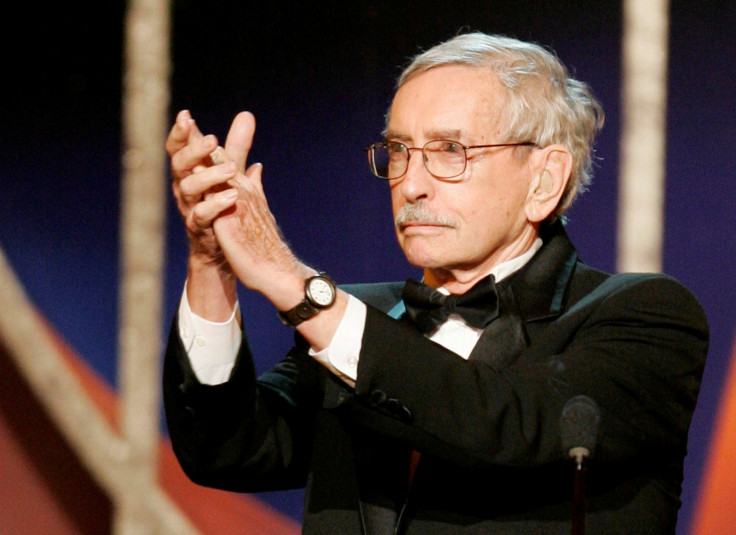 Edward Albee, considered as one of the great playwrights of his time, has died at the age of 88, at his home in Montauk, east of New York, his personal assistant Jackob Holder said on Friday (16 September). The American writer had diabetes although no cause of his death was given.
Best known for his works like 'Who's Afraid of Virginia Woolf?' and 'A Delicate Balance', Albee had won the Pulitzer prize three times. He was honoured with the prestigious award for A Delicate Balance (1967), Seascape (1975) and Three Tall Women (1994). His plays, believed to be mostly based on his own experiences, were famous for sharp-tongued humour that explored the darker sides of marriage, religion, raising children, and American life.
Born in 1928, he was adopted by a wealthy suburban New York couple. But Albee, at a young age, shifted to Manhattan's Greenwich Village to pursue his dream. Initially, he started as a messenger for Western Union before gaining notice with his 1958 play The Zoo Story, a one-act play about two strangers meeting on a bench in Central Park.
With plays like, Who's Afraid of Virginia Woolf? and 1964's Tiny Alice, Albee made his own presence in the literature world.
The three-time winner of Pulitzer had also won the Lifetime Achievement Tony Award. He was also honoured by the Kennedy Center for the Performing Arts in 1996. Former US President Bill Clinton also awarded him with the National Medal of the Arts that year.
Not only in literature but Albee was also ahead of his time in his personal life. He was open about his sexuality and accepted to be a gay man. His long-time partner, the sculptor Jonathan Thomas, died in 2005.
According to reports, several years ago before going for a surgery, Albee had written a note that he wanted to be published at the time of his death. "To all of you who have made my being alive so wonderful, so exciting and so full, my thanks and all my love," the note by one of the greatest writer read.