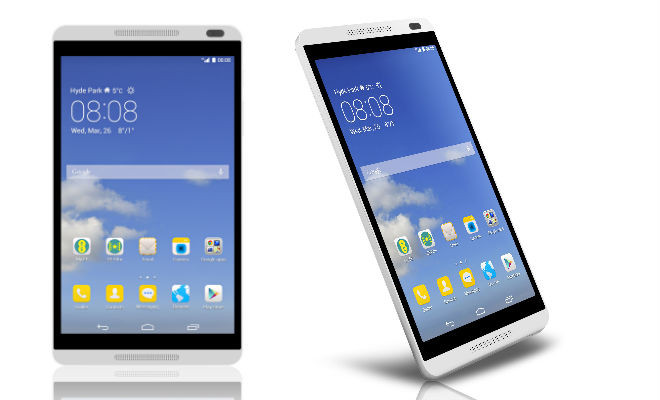 The EE Eagle is an 8in tablet with 4G connectivity that costs just £199 - which the company believes is as good as - if not better than - the iPad mini.
EE is continuing to push home its advantage in the 4G market by launching a tablet and a range of 4G Wi-Fi dongles which it believes with help democratise the 4G market.
The EE Eagle is an Android tablet which will go on sale next week and will complement the company's recently launched Kestrel 4G smartphone.
The EE Eagle will cost just £199 to buy outright or £49 up-front if you sign up to a 24 month contract costing £15-a-month, which will give you 2GB of data.
An EE spokesperson at the launch event said that when compared to the iPad on a specs-for-specs basis, the Eagle was as good if not better than the Apple tablet.
The Eagle, like the Kestrel, is a rebranded Huawei tablet, based on the company's own MediaPad M1. It will come with 16GB of internal memory which can be expanded by a further 32GB with a microSD card.
The tablet is powered by a quad-core processor and the 8in screen features a resolution of 1280 x 800 pixels which is not quite up to the Retina display on the iPad mini which is 2048 x 1536.
Then again, a 4G-enabled iPad mini with Retina display would set you back £429.
The EE Eagle will go on sale on 28 May.
EE has also revealed three new 4G Wi-Fi dongles - again all named after birds - with the Buzzard aimed at solving in-car Wi-Fi issues, while the Kite is a slim and sleek dongle which is aimed at business users.
The final new devices, the Osprey, is a rugged Wi-Fi dongle aimed at the younger market.
The Buzzard and Osprey dongles will be available next week costing £50 on a pay-as-you-go basis, while the Kite will be available in July costing £70.