Effigies of US President Donald Trump were among hundreds of satirical sculptures that went up in flames at the finale of the Las Fallas festival in Valencia.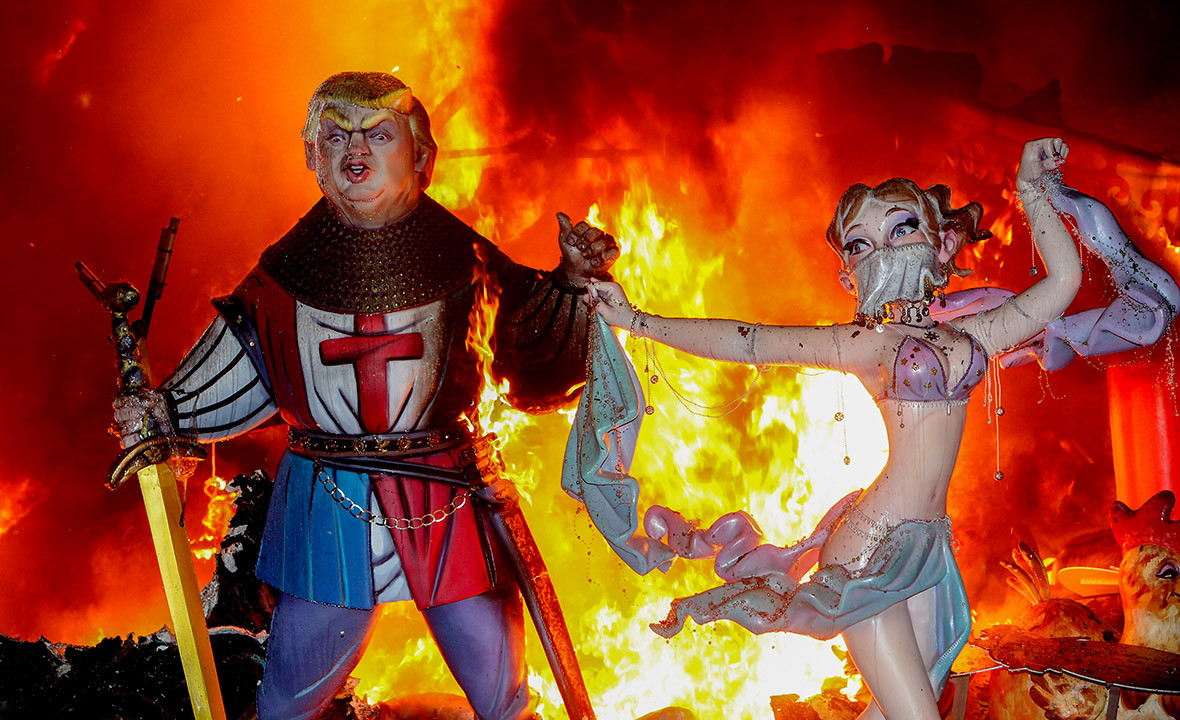 Months of painstaking work go into constructing 'ninots' (Valencian for dolls) out of materials like wood, plaster and papier mâché – only for them to be burned to the ground at the festival's fiery finish, which this year landed on Sunday 19 March.
The annual tradition marks the change of seasons with a five-day fiesta commemorating Saint Joseph, the patron saint of carpenters. Hundreds of sculptures are scattered across the city for the public to view and vote to elect their favourites, with only one or two saved from the bonfire to join a select number of ninots at the local Fallas Museum.
The statues usually represent Spanish political events in an ironic and sarcastic way, poking fun at politicians, stars and local stories, but they also include recent events from the around the world.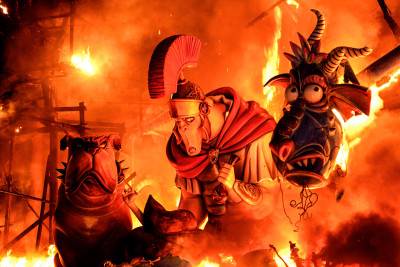 The celebration is thought to have originated from pagan festivals celebrating the end of the winter and is also considered a homage to Saint Joseph, the patron saint of carpenters.