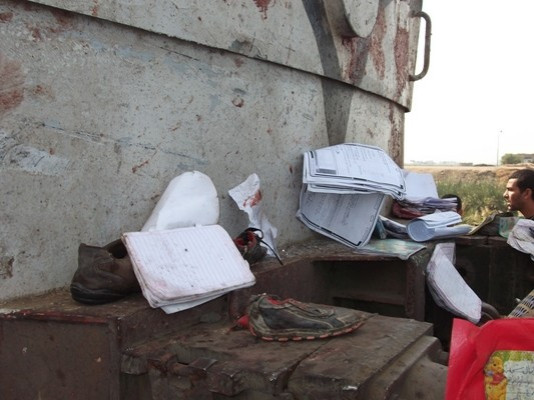 Up to 47 young children are feared dead after the bus in which they were travelling was crushed by a speeding train in the city of Assyut, a few kilometres south of the Egyptian capital Cairo.
All the children were between four and six years old, said the official news agency MENA.
The bus was carrying nearly 60 children who were on a trip organised by their nursery. The vehicle got stuck at a railway crossing, and the train rammed into the bus shortly afterwards.
Many other children were critically injured in the accident and the death toll is likely to rise, reports suggest.
"They [witnesses] told us the barriers were open when the bus crossed the tracks and the train collided with it," Mohamed Samir, a doctor, told Reuters.
Egyptian Transport Minister Rashad al-Metini has resigned in the wake of the accident, taking responsibility.
President Mohammad Mursi has ordered Prime Minister Hesham Qandil to handle the situation.
Around one month ago, 55 schoolchildren were injured when the bus they were travelling in toppled over.