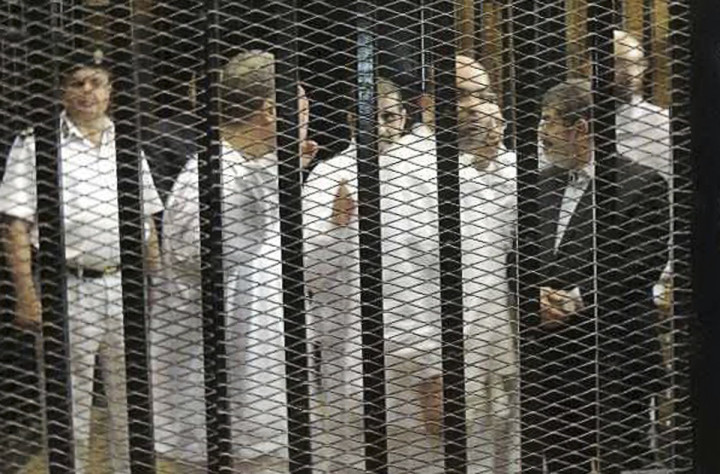 An Egyptian court has sentenced 12 Muslim Brotherhood supporters to death in connection with the shooting of a police general.
Nabil Farrag was shot and killed in Kerdassa, a Muslim Brotherhood stronghold, in September last year.
The shooting came during a police raid in the Cairo area following the army's overthrow of Muslim Brotherhood leader Mohamed Morsi last July.
The defendants were also charged with "membership of a jihadist organisation".
The 12 sentenced were part of a larger group of 23 defendants but 11 remain on the run.
Newly-elected president Abdel Fatah al-Sisi has continued his crackdown on supporters of Morsi following the coup he led last year.
Al-Sisi won 96.9% of the vote in last month's presidential election against sole competitor Hamdeen Sabbahi.
The Muslim Brotherhood was recently designated a terrorist organisation by the Egyptian government and 683 members of the group have so far been sentenced to death in the biggest mass capital punishment in history.
An Egyptian court also banned current and former members of the Islamic group from running in presidential and legislative elections due to the party's new status as a terrorist organisation.