Egypt: Creator of viral 25 January condom balloon video Shady Abu Zaid defends right to satirise the police
One of the creators of an Egyptian viral video which poked fun at security forces on the fifth anniversary of the country's 25 January Revolution has spoken out over his right to create satire in the face of charges levelled against him.
The condom video, created by Shady Abu Zaid, has received over 1.8 million views on Facebook and attracted the attention of the Egyptian prosecutor's office. Zaid now faces charges of insulting and defaming police which carries a possible six-month jail sentence and an EGP 10,000 (£895) fine.
However, Zaid has defended the video in which he and a colleague, Ahmed Malek, give condoms to police in Tahrir Square, the centre of Egypt's 2011 revolution. In the wake of a military coup in 2013, the Egyptian government declared the 25 January 'National Police Day'.
Satirising the government's coopting of the revolution, Zaid and Malek hand the condom balloons to unsuspecting police officers. Written in Arabic on the condoms is the message "From the youth of Egypt to the police".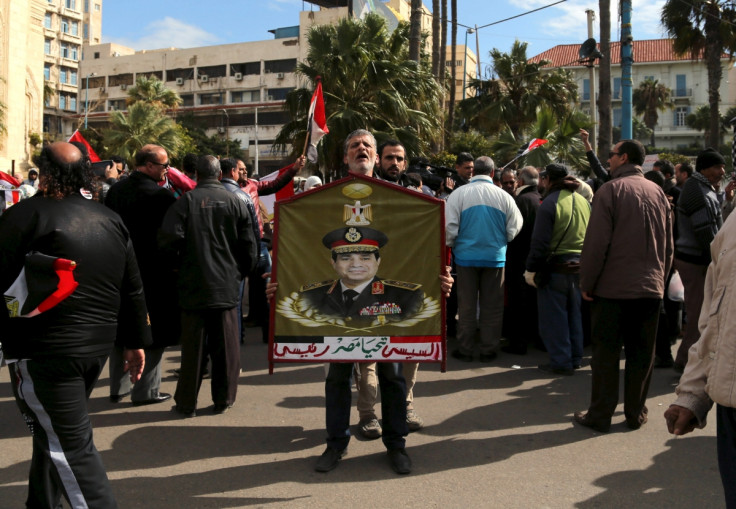 Writing in Facebook post, Zaid said his prank paled in insignificance to the abuses carried out by the police. He also said his right to free speech was protected by the Egyptian constitution. "The Constitution of the Republic of Egypt that was approved in 2014 explicitly protects the freedom of speech and creativity, and holds all bodies of state up to the duty of protecting those expressing their opinion and creativity, not to terrorize and threaten them with abduction and torture," he wrote.
Malek has distanced himself from the video. He said while the clip was inspired by frustration felt by Egyptians over a lack of free speech it "did not give [him] the right to transgress or express my views in a way that encroaches on the rights of others."
Human rights organsations have despaired over the reinstatement of draconian rules and practices under the authoritarian regime of Egyptian President Abdul Fatah el-Sisi.
Egypt's state-affiliated National Council for Human Rights (NCHR) recently filed a request with the interior ministry seeking a response on the whereabouts of 190 missing people. Following the ministry's response, the rights organisation said: "Regarding complaints about claims of enforced disappearances, the Ministry of Interior said that 99 of the names are held in different detention facilities pending legal cases."
© Copyright IBTimes 2023. All rights reserved.