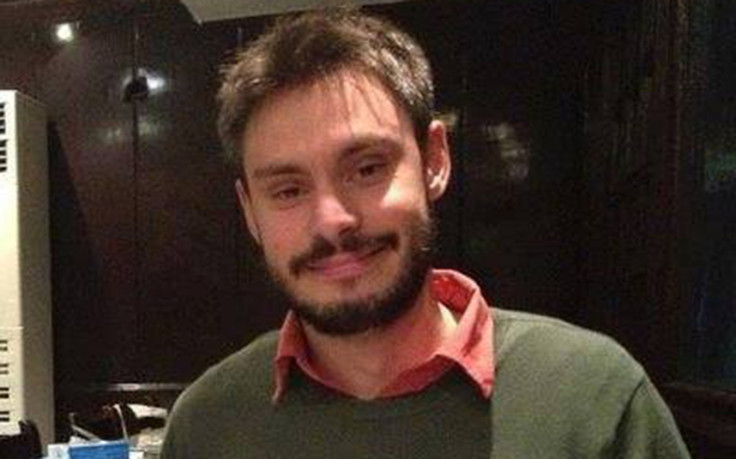 An Italian student tortured and killed in Cairo was picked up by police minutes from his home the day he vanished, witnesses have claimed, as it emerged that the chief Egyptian investigator on the case is a convicted torturer.
A Cairo street vendor told Italian detectives leading an independent probe he saw plain-clothed officers detaining Giulio Regeni outside a metro station in the Dokki district on 25 January, Il Corriere Della Sera reported.
The half-naked body of the University of Cambridge PhD student was found nine days later off a suburban road with cigarettes burns, stab wounds and signs of torture over his body. Italian media have been supporting the hypothesis that he had been targeted by Egyptian security forces due to his ties to independent trade union and local dissidents.
The suspect was reinforced by the revelation that the one of leading detectives on the case, who initially dismissed Regeni's death as a road accident, had been handed a rare conviction for torturing a detainee to death more than 10 years ago.
In 2003 Khaled Shalaby, the director of investigations in Cairo's twin city of Giza, and two other policemen, were given a one-year suspended sentence in Alexandria over the detainee's demise and for fabricating the related police report, according to an Egyptian rights group, the Nadeem Centre.
Regeni had both his ears chopped off, numerous bones broken and two nails tore off from a finger and a toe, according to an autopsy carried out by Italian forensics. His body was also covered in stab wounds, including some to the sole, consistent with an object similar to an ice pick.
He was killed by heavy blow to the neck or a violent twisting of the head that snapped a vertebra. The day he went missing, Egypt marked the anniversary of the 2011 Arab Spring revolution amid high security measures, a circumstance that led many to immediately suspect he had had been caught up in a police swoop on demonstrators.
It was later revealed he was secretly freelancing for a left-wing Italian newspaper and authorities might have had an interest in him due to his academic research on trade unions.
Colleagues reportedly told Italian investigators that Regeni started fearing for his safety after he was photographed by an unknown man at an independent union meeting in December. Egyptian authorities have vehemently denied any involvement in his death.