Voters in Egypt's first parliamentary election since 2012 have opted not to go the polls in what is being viewed across the country as a silent protest over the military's stranglehold on political institutions.
The overwhelming majority of candidates standing in the legislative elections are loyal to Egyptian strongman Abdul Fattah al-Sisi, who has presided over a protracted and brutal crackdown on the country's opposition groups and the Muslim Brotherhood in particular.
The Muslim Brotherhood and its political wing, The Freedom And Justice Party, have both been banned in Egypt. Following a popularly-backed military coup in Egypt in 2013, unseating Egypt's first democratically elected President Mohamed Morsi, hundreds of Islamist protesters were gunned down in Cairo's streets over the course of a series of bloody massacres.
Since then, a reinvigorated police state has jailed thousands, including those from the vanguard of mainly democratic organisations that led the 2011 revolution against 30-year ruler Hosni Mubarak.
Reuters said its informal exit polls on the second day of voting in 14 regions, including Egypt's second city of Alexandria, pointed to turn out of around 10%.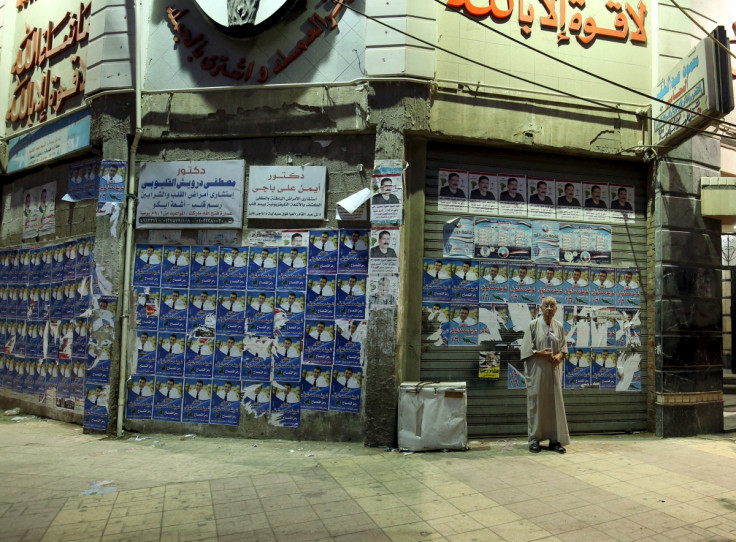 "We don't know anything about these candidates, so I'm not going to give my vote to someone who doesn't deserve it," Michael Bassili, 19, from Alexandria, told the news agency.
"As youth, we're trying to fix the country and we'll work to do this...but these guys are just interested in money and themselves."
The government, indirectly acknowledging the embarrassing levels of turnout, has given state workers the afternoon off to go to vote. It has also urged private businesses to allow voters time off to go to the polls. Even Egypt's usually deferential media has remarked on the lack of voters.
Presidential elections, won by Sisi with 97% of the vote, in 2014 had to be extended by a day to increase voter turnout. The popularity of the former General and defence minister, who was able to whip up sections of the country into a jingoistic fervour, has waned in the wake of more forced disappearances and the erosion of freedom.
Egypt has been without a parliament for more than three years after its lower house was abolished in June 2012. The polls are expected to be dominated by Sisi. His supporters come from the ranks of those who enjoyed political and business privileges prior to the ousting of Hosni Mubarak.