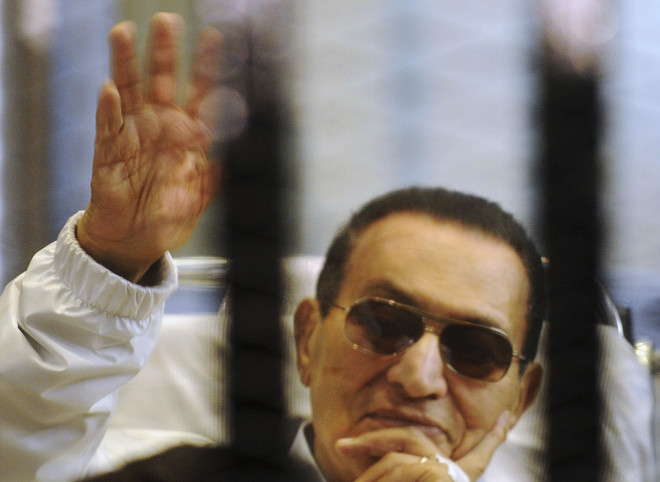 An Egyptian court has sentenced former Egyptian President Hosni Mubarak to three years in prison for embezzlement of public funds.
His two sons, Gamal and Alaa, were both sentenced to four years each in prison on corruption charges.
"The court orders Mohamed Hosni Mubarak to be sent to jail for three years," said judge Osama Shaheen as Mubarak looked on from a cage.
The three family members were fined $3m (£1.8m) and ordered to repay $17.6m (£10.4m) that they were accused of stealing from the public.
Mubarak is on trial for abuse of power while Egyptian President and ordering the killing of protesters during the 2011 unrest.
It is unclear whether the former Egyptian leader, 86, will be kept in a military hospital under house arrest or sent back to the Tora prison complex.
Mubarak ruled Egypt for almost 30 years before being ousted from power when mass protests rose against his regime in February 2011 as part of the burgeoning Arab Spring.