Egypt: Mahmoud Ramadan hanged in first execution since since President Morsi's overthrow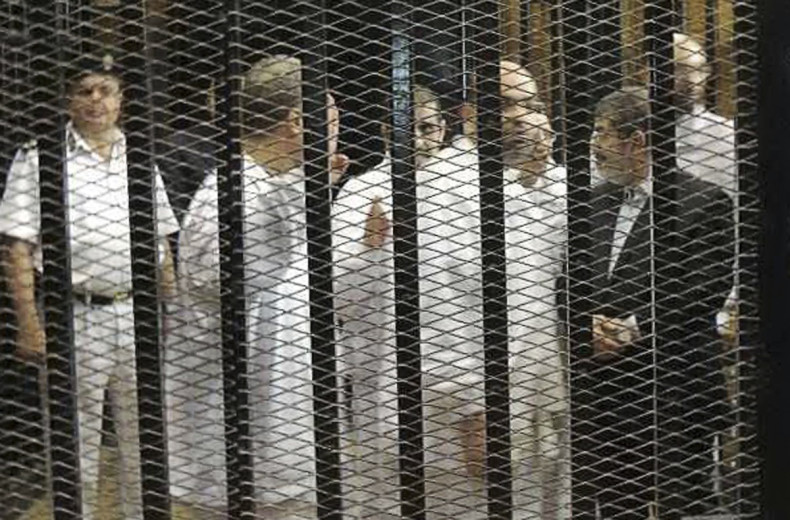 Egypt has carried out the first judicial execution following the death sentences handed down after the violence prompted by overthrow of President Mohammed Morsi in 2013.
Mahmoud Ramadan, a Morsi supporter, was convicted of murder and sentenced to death a year ago. He was executed by hanging.
Ramadan's execution comes a month after Egypt's high court upheld his sentence, according to Reuters news agency.
The court found Ramadan guilty of killing two youths by throwing them from the roof of a building in Alexandria's Sidi Gaber district.
The violence in Alexandria erupted after Morsi was deposed by the army in July 2013, following mass popular protests against his rule. Mena, the Egyptian state news agency, stated that there were 18 deaths during the clashes.
One of the victims was 19-year-old Hamad Badr, who later died in hospital. Badr was watching a pro-Morsi protest when gunfire started. He fled into an apartment building, where he was chased onto a roof and then flung off it by protesters.
Video footage of two youths being hurled from a roof in Alexandria has been widely broadcast.
Some footage shows what appeared to be an al-Qaeda flag tucked into the back of Ramadan's trousers. Security sources described Ramadan as a radical Islamist, who was not officially a Muslim Brotherhood member. To date the
To date the Muslim Brotherhood has denied any involvement in any of the deaths.
Ramadan was the first person out of of several hundred people who were sentenced to death following Morsi's downfall. Many of the death sentences were issued after mass trials that were condemned by foreign governments and human rights groups for violating international laws.
The majority of the rest of the death sentences handed down to alleged Muslim Brotherhood supporters remain under review.
Egypt's new president Abdel Fattah al-Sisi – a former chief of the country's politically powerful army – banned the Islamist movement.
The Muslim Brotherhood has widespread support throughout the Middle East, but is accused of promotion extremist Islamist views and supporting terrorism.