Geologist Richard Osman, the Welshman who was aboard the EgyptAir flight MS804 that went missing on 19 May, had become a father for the second time less than a month ago. His wife, Aurelie, 36, gave birth to a baby girl on 27 April. They named her Olympe.
Richard was the only Briton on the Paris-Cairo flight, which reportedly crashed in the Mediterranean, 20 minutes prior to landing in the Egyptian capital. The flight went off radar around three-and-half hours after taking off from Charles de Gaulle airport in Paris.
Alastair Osman, the geologist's younger brother told to the Guardian, "Richard was so happy at the birth of his second daughter, and yet two weeks later he is no longer with us – it's an absolute tragedy. He was really happy about having the baby and was looking forward to enjoying a lovely family life with his two girls."
He added that Richard, who worked for a gold mining company based in the Egyptian port city of Alexandria, had to frequently travel to Egypt for work. "Of all the family I would've thought Richard would have been the last to go," he said, adding: "He was incredibly fit and a workaholic and since leaving university he has never stopped."
In another interview with ITV News, Alastair described his brother as a very kind and loving person. Alastair said, "Richard was a very admirable person and a lot of people admired him for his strength and values."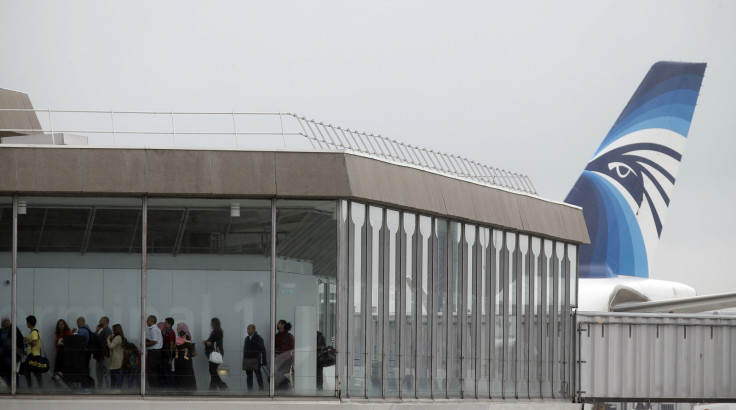 He criticised terror groups such as Islamic State (Isis) and called their act "indiscriminate". "This is the reality of Isis and groups like that. It's indiscriminate. They don't think any of these people have family members, or a past, or a history of hopes and dreams."
Meanwhile, Australia's Foreign Minister Julie Bishop has said that Richard holds dual citizenship. She said, "I regretfully confirm that one of the passengers on Egypt Air flight, MS 804, en route from Paris to Cairo was an Australian-UK dual national.
"We are working closely with UK authorities, which are taking the lead in the provision of consular assistance to the man's family."
According to the airline, there were 56 passengers and 10 crew members on board including 30 Egyptians, 15 French nationals, two Iraqis and one person each from Belgia, Kuwait, Saudi Arabia, Sudan, Chad, Canada, Portugal and Algeria on the Airbus A320.