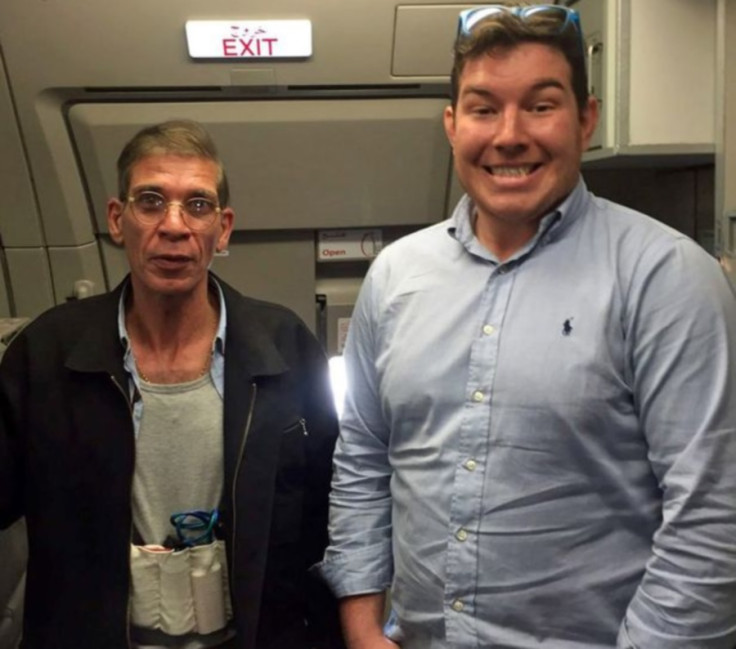 A British passenger kept captive on the hijacked EgyptAir flight that landed at Larnaca Airport posed with his captor for a quick snap before he was released. Pictures emerged on Twitter of Ben Innes, 26, a British health and safety auditor from Leeds, posturing with hijacker Seif Eldin Mustafa who can been seen with false explosives strapped to his stomach.
Innes was reportedly one of at two Britons who were held hostage on the EgyptAir jet that was travelling from Alexandria to Cairo but was forced to land in Cyprus – triggering an international incident. Many, not least some of the 62 passengers on board, must have feared another terrorist incident. In October 2015 a Metrojet flight from the Egyptian resort of Sharm el-Sheik was blown up in the skies above the Sinai desert killing all 224 on board.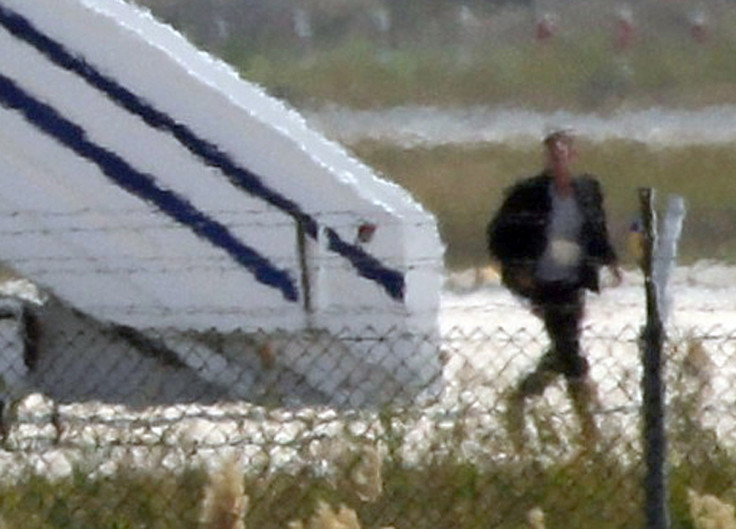 In a six-hour standoff at the airport on 12 March, Mustafa held four foreigners on the flight whilst releasing the rest of the passengers. He then slowly emerged from the aircraft with his hands aloft with a fake suicide belt, which later turned out to be packed with mobile phone covers.
But before he left the flight the University of York, student had time to get a quick picture and send a bragging photo to a friend saying: "'You know your boy doesn't f*** about. Turn on the news lad!!!'
Despite taking the whole incident seemingly in his stride, Innes' mother Pauline Innes told Sky News of her relief adding that she was "absolutely delighted he is well". And his sister Sarah took to Twitter to say: "Only Ben could get a selfie #proud" before deleting the Tweet.
Innes, who is said to be based in Aberdeen, said his experience includes working in "high hazard" industries on his LinkedIn page. And he was thought to be one of the final hostages seen running from the jet.
Cyprus' Foreign Minister Ioannis Kasoulides said that Mustafa's motives remain unclear but he was arrested and it had not been a terrorist act. He said: "It looks like he realised his demands would not be met, allowing the last two hostages, Britons, to flee the aircraft. This is about the individual action of a person who is psychologically unstable."