EgyptAir MS804: Human remains from crash site indicate explosion aboard doomed flight
Damage to body parts retrieved from the crash site of EgyptAir flight MS804 indicate that the Airbus A320 was downed by an explosion. The Associated Press reported that the human remains bore marks consistent with an explosion, quoting an unnamed Egyptian forensics official.
The human remains left by the crash have been sent to experts in Cairo to be identified by DNA testing. So far none of the bodies retrieved from last week's crash have been found intact and cannot be identified by next of kin.
The official, who spoke on condition of anonymity because he was not authorised to brief the press, said of all 80 pieces brought to Cairo "there isn't even a whole body part, like an arm or a head." On the basis of this evidence he said: "the logical explanation is that it was an explosion."
The forensics official is part of the Egyptian investigative team and has personally examined the remains at a Cairo morgue.
All 66 people on board were killed when the Airbus 320 crashed in the Mediterranean early on Thursday (19 May) while en route from Paris to Cairo.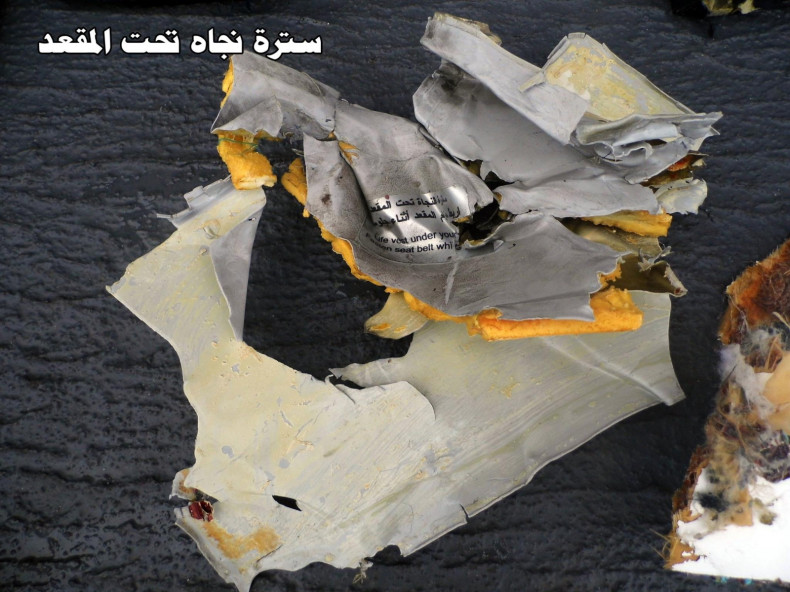 Egyptian officials have also said the flight did not swerve and change direction before dropping from the radar, as was previously thought. The latest statement regarding the downed flight contradicts earlier comments from Greece's defence minister, who said the plane turned 90 degrees left, followed by a 360-degree turn right, before plummeting on 19 May.
"That fact degrades what the Greeks are saying about the aircraft suddenly losing altitude before it vanished from radar," Ehab Azmy, the head of Egypt's state-run provider of air navigation services said.
In the aftermath of the crash, Egyptian authorities said they believed the disappearance of EgyptAir MS804 flight was likely an act of terrorism. However, without any group claiming responsibility for the crash, security experts have cast doubt on the the possibility of a bomb on board.