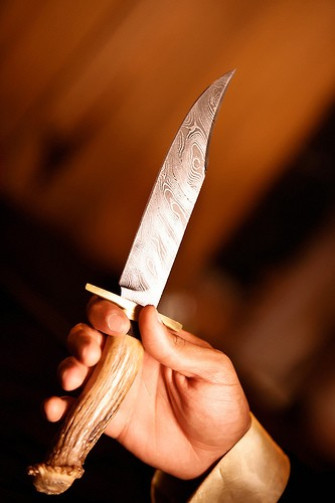 An Egyptian woman and her three daughters survived an attack on their lives, after the woman's husband slit his family members' throats while they were asleep. The gruesome incident took place after a fight between the father and the eldest daughter.
According to a report in Emirates 247, the man (whose identity has not been revealed) acted out of revenge. The fight with his daughter was over financial and domestic concerns and she is believed to have accused him of not living up to his responsibilities.
The attempted murders occurred later that night, after the father caught the same daughter talking to her fiancé on a mobile phone. The alarm was raised after the father's son escaped and rushed to his neighbours for help.
Cairo police confirm they have opened an extensive investigation and say early signs suggest the father suffers from mental illness. His wife and three daughters were rushed to hospital where they were operated on and remain in critical condition.
The father was arrested in the Rawdh Al-Faraj area and the case is now in the hands of the public prosecution.
More Bloody Murders
Two similar events occurred earlier this year, in India and Jordan.
In the first case, a 34-year-old woman and her five-year-old daughter were killed in the country's capital of New Delhi. They were found with their throats slit and police said they believed the crime was personal because there was no sign of a robbery.
"The culprits also tried to burn Yasmin [the mother] after slitting her throat. She was found in a pool of blood lying on the floor of a room while her daughter was found dead on the bed," said a police officer.
In April, Jordan police said a pregnant woman's throat had been cut and her stomach cut open, showing a four-month-old foetus. The officials declared the incident an "honour killing", which could mean that the attacker, if caught, will be treated with leniency. Murder is normally punishable by death in the country.