Tensions have risen between Egypt and its African neighbours after a Kenyan diplomat alleged a Egyptian official called sub-Saharan Africans "dogs and slaves" during the recent United Nations Environment Assembly meeting in Nairobi.
The accusations were levelled in a formal complaint to Kenya's foreign ministry, Yvonne Khamati, chair of the African Diplomatic Corps Technical Committee. The head of the Egyptian delegation reportedly insulted African states participating in the meeting using offensive and unacceptable language at the UN summit which ended on 27 May.
The Kenyan diplomat said the comment was made during talks with the Egyptian team after disagreement on resolutions involving Gaza. The Egyptian official has not been identified.
"During our consultations with Egypt, the head of the Egyptian delegation and current President of Amcen (African Ministerial Conference on the Environment) dismissed our concerns by informing that they would speak in their sovereign capacity and to that extent, referred to Sub-Saharan Africa as "dogs and slaves", in Arabic," Khamati said in the letter dated May 29.
"We feel that these uncivilized, racist, discriminatory and vindictive utterances do not advance the vision of the 2063 African Agenda and the Pan-Africanism that was advocated by the founding fathers of the African Union," Khamati said.
While Egypt said on Wednesday (1 June) it will investigate the allegations, Khamati has demanded that it be stopped from representing Africa in any negotiations.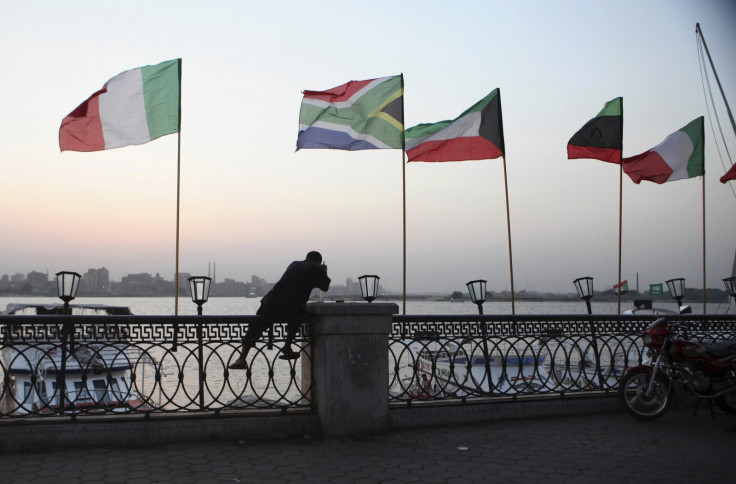 Egypt orders immediate investigation
But Cairo, who has been asked to apologise, demanded official recorded evidence of the session in question to be provided to Egypt. It claims all of the information available to the ministry thus far indicates that no such language was used by their representative.
In a statement. the Egyptian foreign ministry said that its minister, Sameh Shoukry, demanded an "immediate investigation to uncover the truth of what happened", adding the necessary measures would be taken.
Foreign minister orders investigation to clarify the truth of what happened in the Nairobi meetings on the environment," the ministry said on its Facebook page.
"In any case, it is categorically unacceptable to generalise and make feeble accusations against the state and people of Egypt, questioning Egypt's belonging to Africa and its ability to fulfil its responsibilities in representing African interests," the statement read.
The foreign ministry added it would send a document to be distributed to all African countries "expressing Egypt's rejection and denunciation of (Khamati's) exceeding of her mandate".#
Embroiled in regular disputes with its sub-Saharan neighbours over a number of issues, in March 2015 Egypt signed a deal with Ethiopia and Sudan to end a long-running dispute over the sharing of Nile waters and the building of Africa's biggest hydroelectric dam in Ethiopia.
Egypt's then-President Mohamed Morsi raised concerns as to whether Egypt's water supply would be endangered by the dam but Ethiopia reassured Egypt that water would follow its natural course after diversion on the Blue Nile.