An Egyptian woman, once known as the "world's heaviest" at 500kg (1102lbs), is suffering from multiple health issues, doctors at a hospital in UAE have said.
Eman Abd El Aty, who now weighs 172kg, was shifted from India last Thursday (4 May) after a row over her weight loss. She is suffering from a "cardiac issue", thyroid imbalance, poor kidney and liver function, and infected bed sores, apart from her severe obesity, said doctors treating her at Burjeel Hospital in Abu Dhabi.
"She is currently facing several health conditions, including a cardiac issue, which is still under intensive investigation; severe urosepsis [a bacterial infection complicating a urinary tract infection]; and third degree infected bed sores," a statement by the UAE hospital read. A multi-disciplinary team of 20 doctors is treating Abd El Aty.
The statement also said that the medical experts are "currently focused on improving her health condition and ensuring that as part of the hospital's short term goal, Eman is able to sit with minimal to no assistance".
Shamsheer Vayalil, founder and managing director of VPS Healthcare, which runs Burjeel Hospital, said that Abd El Aty's case might take a year.
"We've dealt with several complicated cases but not such a sensitive one with so much attention around it. We didn't want it to become Indian doctors versus UAE doctors fight either. But we decided to go all out and help Shaimaa since I was aware from the beginning that Eman would take at least a year to recover," Vayalil added.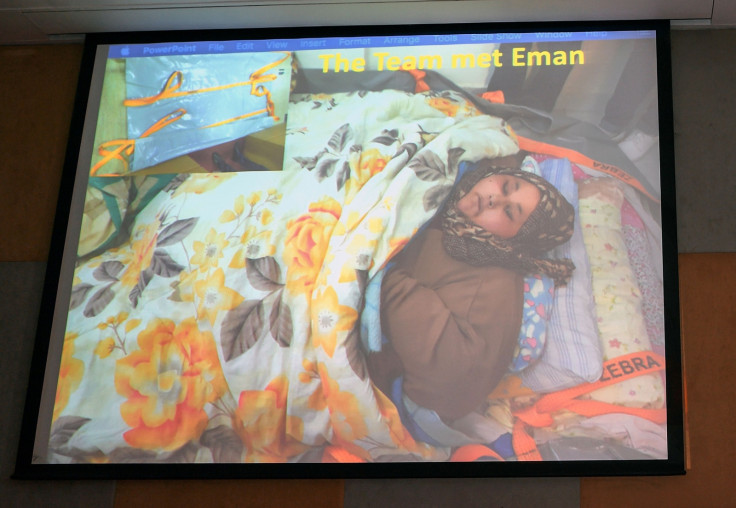 The 36-year-old, a resident of Alexandria in Egypt, arrived in the Indian city of Mumbai on a specially-modified Airbus plane in January. It was the first time she left her house in almost 25 years.
Abd El Aty received for a bariatric surgery and was treated at Saifee hospital by Dr Muffazal Lakdawala and his team. Last week she was shifted to the UAE hospital after her sister, Shaimaa Selim, accused Indian doctors of lying about her weight loss.
Selim was also not happy with how the Indian medical team was proceeding with her treatment and released a video on social media alleging that her sister was unable to speak or move and had not shed half her weight what the hospital was claiming.
However, Saifee hospital has strongly denied the allegations and ahead of her departure to UAE, Dr Lakdawala had said, "I have confidence in her own ability to heal and we will always wish her the best in our hearts."