Muslims around the world will celebrate the festival of Eid al-Fitr this week, bringing an end to the holy month of Ramadan. Eid, marked as a public holiday in many countries, will end four weeks of fasting with food, gifts and prayer. Here is everything you need to know about the celebration.
When is Eid al-Fitr?
Eid al-Fitr is marked on the first day of the Islamic month of Shawwal. The date on which the festival begins is determined by a confirmed sighting of the new moon by Saudi Arabia, so the date can differ every year. This year, Eid is expected to fall on 5 or 6 July.
Public holidays have been announced in several countries. Saudi Arabia will hold an 11-day Eid holiday, which started on 30 June. In Qatar, an 11-day public holiday began on 3 July.
In the United Arab Emirates and Bangladesh, a nine-day public holiday started on 1 July. Turkey will also mark a nine-day public holiday from 2 July. Oman and Pakistan will hold five and four-day public holidays respectively from 5 July.
Eid al-Fitr celebrations began on 5 July in Russia, Turkey and a few other countries. See our gallery.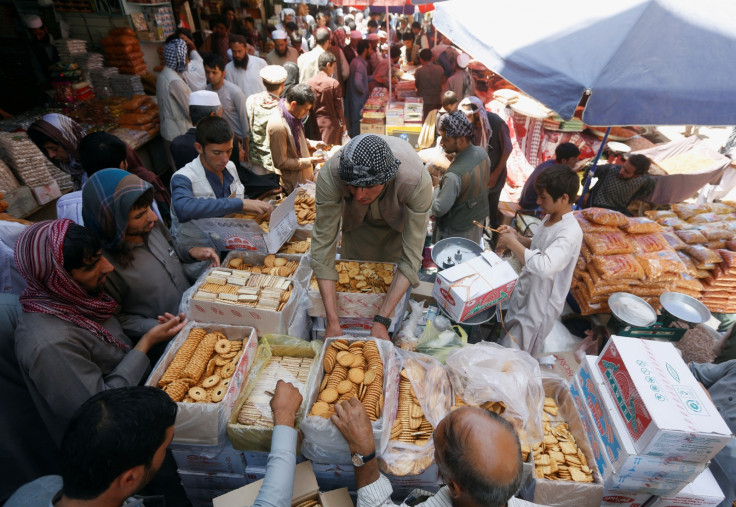 How is Eid celebrated?
Special prayers are performed at mosques and open-air areas before families and friends host gatherings and feasts. Celebrations are seen as an end to the fasting month of Ramadan, but it is also a time of giving thanks to Allah for the strength to complete the period of fasting and forgiveness.
A variety of dishes are eaten to mark the end of the fasting period and the type of meals consumed depends on the country and individual tastes, but it is popular to eat sweet foods – which has led to Eid al-Fitr being referred to as the "Sweet Eid".
Donations and food are often given to those less fortunate in an act of thanksgiving. Gifts are also exchanged, with the common greeting of "Eid Mubarak", which translates to "Have a blessed Eid".
What is the difference between Eid-al-Fitr and Eid al-Adha?
Eid al-Fitr is not to be confused with Eid al-Adha, which will take place in September. Eid al-Adha, known as the Feast of Sacrifice or the Greater Eid, marks the willingness of Ibrahim to sacrifice his son Ishmael as an act of obedience to Allah.