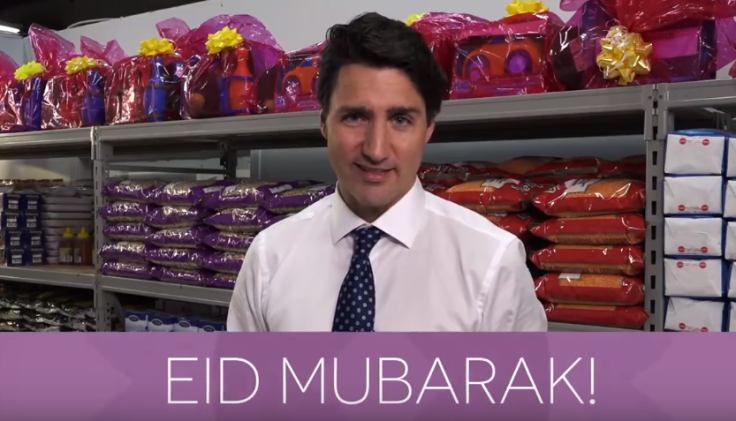 Eid al-Fitr, the Muslim festival which marks the end of the holy month of Ramadan was celebrated on 26 June. Across the world, people completed their final day of fasting and prayer before kick-starting a day of festivities with family, friends and a delicious spread of Eid delicacies.
A number of world leaders posted wishes to their Muslim brethren, calling for peace, unity and friendship. US President Donald Trump released a statement on 24 June offering "warm greetings".
"Muslims in the United States joined those around the world during the holy month of Ramadan to focus on acts of faith and charity. Now, as they commemorate Eid with family and friends, they carry on the tradition of helping neighbors and breaking bread with people from all walks of life.
"During this holiday, we are reminded of the importance of mercy, compassion, and goodwill. With Muslims around the world, the United States renews our commitment to honor these values," the White House website posted.
Canadian Prime Minister Justin Trudeau posted a video on Facebook of his time spent working with Islamic Relief, an international humanitarian organisation that provides development programs and humanitarian relief around the globe.
"I want to wish everyone a joyous Eid-al-Fitr, Eid Mubarak and all the best," he said in the clip.
Check out how other celebrities from Hollywood and around the world, as well as sports personalities and politicians, celebrated the Islamic festival.