Eight legged dog born in Polynesian kingdom of Tonga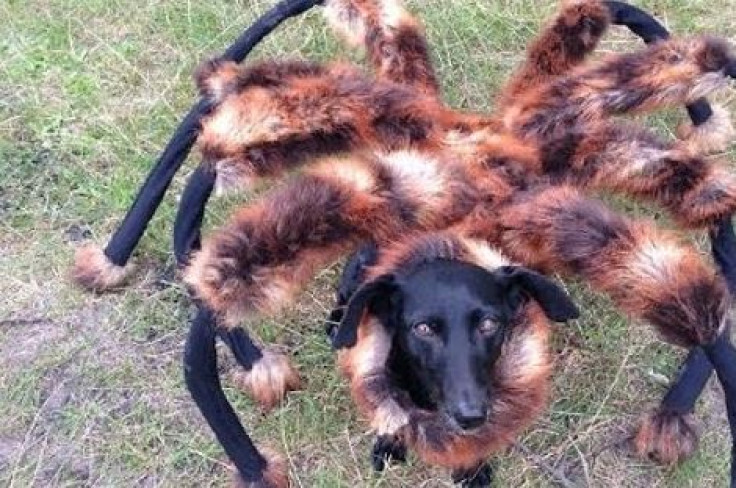 A puppy was born with two bodies and eight legs in the Polynesian kingdom of Tonga, the Daily Mail reported on Saturday (30 May).
Photographs obtained by the Mail show the tiny black and white puppy has two sets of front legs, two sets of back legs, and even two tails.
Unfortunately, the puppy, who was the only one of her five littermates to have any abnormalities, died several hours after being born on Wednesday (27 May).
Vukitangitau Maloni, from Tonga, told Daily Mail Australia that the entire community of Vaini, where the puppy was born, was shocked by the extra limbs.
"I've never seen anything like this before," he said. "She was struggling to crawl and unfortunately, she died a few hours later. My neighbour's dog gave birth to five other healthy puppies but she was the cutest out of them."
It is rare for animals born with such abnormalities to survive long after birth.
"Without very good veterinary care, the pup would have died quickly unfortunately," Veterinary nurse Erica Fairleigh told Daily Mail Australia.
"I've never seen or heard of any dogs born this way but it could be a result of many factors such as poor genetics and bad nutrition during gestation.
"It looks like two pups that didn't quite separate and there are deformities in the face too like a cleft pallet. Her face looks quite blue, which are signs of not enough oxygen.
"I can see her umbilical cord still attached and she looks no more than 12 hours old.
"It's hard to tell what breed she is but she's a big puppy though. So a medium-large breed such as a staffordshire bull terrier or similar."
According to the Mail, the authenticity of the photographs was confirmed by an animal scientist.
Plucky pups
Luckily, other animals have managed to live happy lives and overcome their initial physical obstacles.
Two-legged boxer Duncan Lou Who was born with severely deformed rear legs, which were amputated a few weeks after birth.
But despite the loss of his legs, the plucky pup refused to slow down and became a viral star after a video of him joyously running along a beach was released.
Another popular pooch is Faith the two legged dog, who was born with three legs, one of which was so badly deformed it had to be amputated when she was seven months old.
Faith learned to walk on two legs and led a long and happy life until she passed away last year, aged 12.
Last year, Polish prankster SA Wardega released a video of his dog dressed up as a spider - terrifying unsuspecting passers-by and getting over 140m hits on YouTube.
© Copyright IBTimes 2023. All rights reserved.