The world's most notorious narcotics kingpin is continuously being moved from cell to cell amid fears he could stage a third escape bid from prison. Joaquin "El Chapo" Guzman is now under 24-hour video surveillance in addition to his cell floor being reinforced and a guard stationed outside his cell at all times.
El Chapo was captured on 8 January after six months on the run following an audacious escape from a Mexican prison through a mile-long tunnel that led to a motorcycle on which he sped to freedom in a highly embarrassing episode for the country's authorities. Guzman is being held in central Mexico's maximum security Altiplano prison and has already been moved eight times, government spokesman Eduardo Sanchez said.
"He is being changed from cell to cell without a pattern... he is only spending hours or a couple of days in the same cell," said Sanchez. He added: "Since he arrived, he has been in eight different cells".
Mexico is preparing to extradite El Chapo - who claimed to have directly or indirectly killed 2,000 or 3,000 people in 2014 - to the US despite previously resisting the move. The outlaw has amassed an estimated £693m ($1bn) in personal wealth in a country which has seen 70,000 people killed and 20,000 others go missing in drug-related violence in the past nine years. El Chapo's escape prompted an intense manhunt by Mexican authorities, in which at least 2,500 security and intelligence agents were deployed to track down the leader of the bloody Sinaloa Cartel.
Guzman's lawyer, Juan Pablo Badillo claimed that his client is physically weak and has been subjected to "brutal psychological pressure". Speaking outside Altiplano prison, Badillo said: "He is in a different, very cold zone [of the prison] and in complete isolation".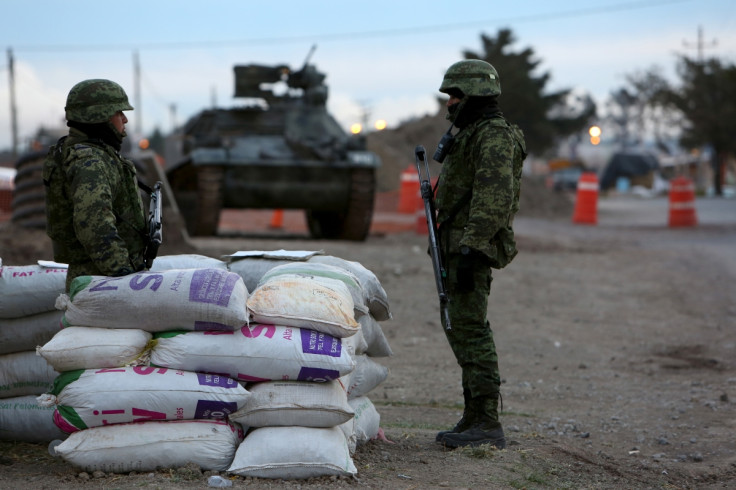 Mexican authorities are so concerned at the prospect of El Chapo escaping yet again that they have also decided to secure the prison from the outside. According to reports, armoured vehicles and light tanks have been stationed outside the jail while security forces are even keeping watch at sand-bagged checkpoints about an hour from the capital to thwart El Chapo should he launch another prison break.