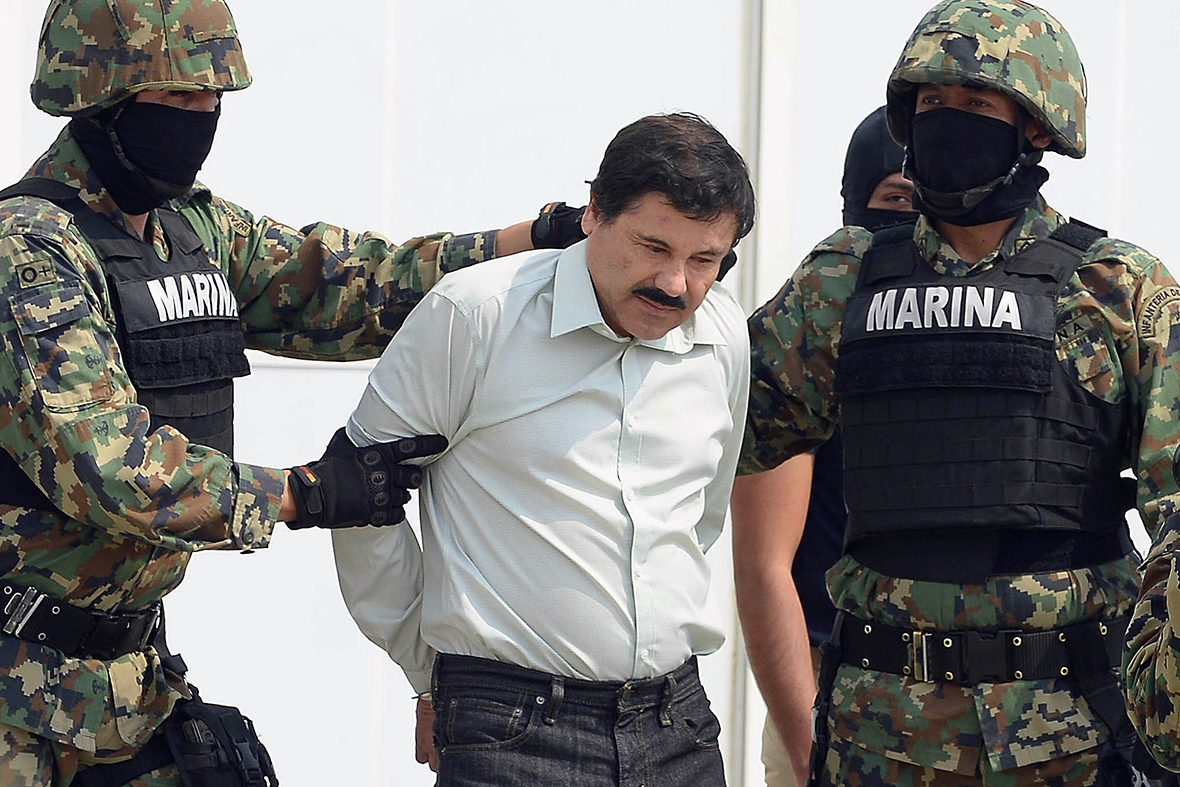 As Mexican authorities try to cope with the spectacular (and shocking) escape of the country's most notorious drug lord – Joaquin "El Chapo "Guzman – from a high-security prison, more details have emerged regarding the one-mile tunnel used by the kingpin to escape.
Civil engineer Alfredo Turrent has calculated that it would require four people digging every day for a year for at least 8 to 10 hours per day in order to build the giant tunnel that stretched from the Altiplano Federal Penitentiary to an abandoned property in Santa Juanita. He told the Milenio news site that workers had to advance at least 4.29m a day to build the tunnel.
Guzman was last seen on video entering his shower area at 8.52pm local time before disappearing. By the time guards entered his cell in Altiplano prison, he was long gone. Beneath a 50x50cm hole in the cell's shower area, guards found a ladder descending into the main tunnel.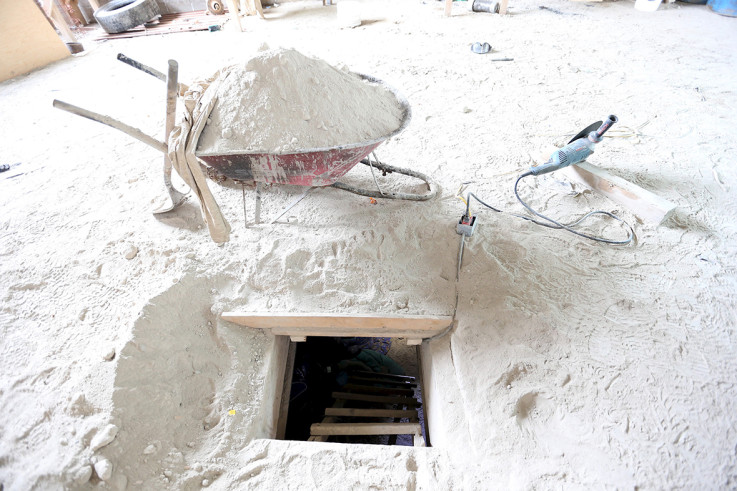 The end of a tunnel connected to the Altiplano Federal Penitentiary and used by drug lord Joaquin 'El Chapo' Guzman to escape, is seen in Almoloya de Juarez
Attorney General's Office/Handout via Reuters
The tunnel is more than 5ft tall and 28in wide and os furnished with PVC tubing for ventilation, oxygen tanks, tools and lights. Building a tunnel so huge means that El Chapo's fellows had to shovel at least 247 cubic ft a day.
Prison guards even found a motorbike mounted on rails.
Mexico's national security commissioner, Monte Alejandro Rubido, described it as an "adapted motorcycle on tracks that was likely used to remove dirt during the excavation and transport the tools for the dig."
Guzman was one of the world's top crime bosses, running the powerful Sinaloa Cartel, which has smuggled billions of dollars worth of cocaine, marijuana and methamphetamines into the US and fought vicious turf wars with other Mexican gangs.
The flight of Guzman, who became a legendary figure in villages scattered in the sierra where he grew up in north western Mexico, seriously undermines President Pena Nieto's pledge to bring order to a country torn apart by years of gang violence.
Government officials vowed that Guzman would be recaptured, and security forces fanned out to search roads near the prison.
In 2001, Guzman paid guards to help him slip out of the high-security Puente Grande prison near the city of Guadalajara after a previous arrest in 1993. After eluding capture for 13 years, Guzman was arrested in February 2014 in his home state of Sinaloa.