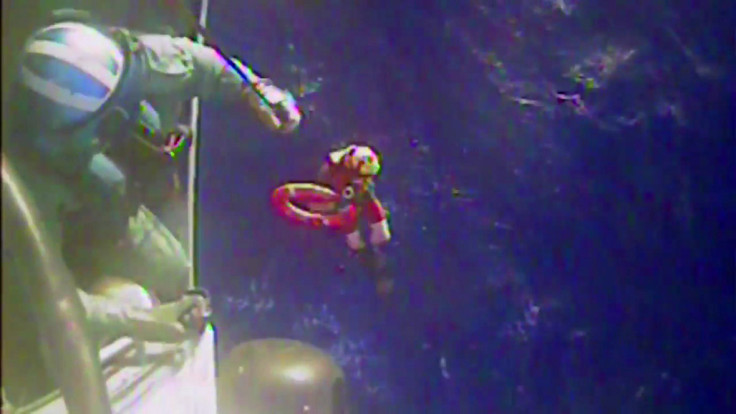 The bridge and the voyage data recorder of the ill-fated US sunken cargo ship El Faro have not been found with the rest of the ship's wreckage, authorities have confirmed. Investigations by the US National Transportation Safety Board (NTSB) are likely to be delayed in the absence of the data recorder, which is similar to an airplane's black box.
"The navigation bridge and the deck below have separated from the vessel and have not been located," said NTSB. The bridge of a ship is the room or platform from which the ship can be commanded.
The rest of the ship wreckage was found in an upright position on the ocean floor by a remotely-operated undersea vehicle, Curve 21. About 30 feet of the ship is buried under sediment, and the entire wreckage is in deep water, beyond the reach of divers.
A Navy salvage team now plans to use an underwater sonar device to try to locate the bridge. It has already reviewed sonar scans of the nearby debris field but has not identified a high-probability target that could be the missing navigation bridge.
El Faro broke up partially when it sank off the Bahamas in a hurricane last month. It is one of worst cargo shipping disasters involving a US flagged vessel. The 790-foot ship left Jacksonville and was headed to Puerto Rico when it went down on 1 October, near the Bahamas as Hurricane Joaquin tore through the area.
A massive search operation has failed to locate the 28 Americans and five Polish nationals who were on board. Authorities say the crew were trained mariners who may have resorted to emergency protocols including escaping by boat. However, the category 4 hurricane was so strong survivors are deemed unlikely.
On 7 October the US Coast Guard ultimately suspended the search for survivors after failing to locate any boat and managing to find just one body which it later deemed unidentifiable. The ship had placed a distress call to the Coast Guard.