The brutal murder of a Jewish woman in Paris has been declared an "anti-Semitic attack", following global outcry at French authorities' refusal to condemn the killing as an anti-Jewish hate crime.
Orthodox Jew Sarah Halimi, 65, was beaten to death by her Franco-Malian neighbour, 27-year-old Kobili Traoré, in April 2017. Neighbours said they heard Traoré shout "Allahu akbar", Arabic for "God is Great", before throwing Halimi's body off a balcony.
"I've killed the demon," he allegedly shouted in Arabic, according to French media.
In July 2017, a judge charged Traoré with murder, but declined to add anti-Semitic motivation to the charge.
Halimi's family said that Traoré should have been charged with "murder with antisemitism as an aggravating circumstance."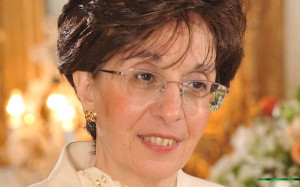 The judgment sparked fury across France and was widely reported on by the international media.
Following the international furore, French President Emmanuel Macron called for a thorough investigation into the murder.
On Wednesday (28 February), a French judge ruled that the killing should be categorised as an anti-Semitic hate crime.
Anti-Semitism remains a major issue in France amid heightened security around Jewish community centres and schools after the Paris terror attacks in 2015.
Some 10,000 soldiers patrol the streets, mainly in Paris, and 800 Jewish buildings are under permanent surveillance, according to a report by the Kantor Center in Israel. The measures were effective: in 2016 anti-Semitic incidents fell by 61% in France.
But attacks against the Jewish community continue to be reported. In January, on the third anniversary of the Paris attacks, a Parisian kosher grocery store was burned down in what police described as a deliberate attack.
In response to recent attacks against the Jewish community, former Prime Minister Manuel Valls said that more needed to be done to tackle anti-Semitism, which he said he become "deeply rooted" in French society.
"What has changed over the past three years is the awareness of this level of anti-Semitism," he said. "These crimes must be prosecuted and condemned, we need to do more."