When an elderly man allegedly attempted to murder his female roommate at a care home, she fought back by grabbing his genitals and squeezing them in a debilitating vice-like grip, police say.
Leo Miller, 72, is accused of trying to suffocate Charlotte Simmons, 74, with a plastic bag in their shared Oregon accommodation, but the defiant woman was having none of it.
"I reached for his gonads, and I just squeezed them as hard as I could," Simmons said after the incident. "If I had a pair of cutters, he wouldn't be wearing 'em today, he'd be at the hospital."
In fact, it was Simmons who had to spend a couple of days in hospital after the incident, which began on 4 February after she asked Miller to pay his share of the electricity bill.
She says the suspect became angry and said, "I'm gonna kill you, you [expletive]", before coming at her with a plastic bag wrapped around his hand.
The elderly lady's survival instinct kicked in and she played dead. She later said: "He thought he could suffocate me with that. I just went limp, and he thought that he killed me."
After playing dead, Simmons seized an opportunity to get help by pulling her Life Alert necklace and asking for assistance.
"They came on the line and said, 'What's your emergency?'" she told WISTV. "I said: 'I need the police. I need an ambulance – on the double!'"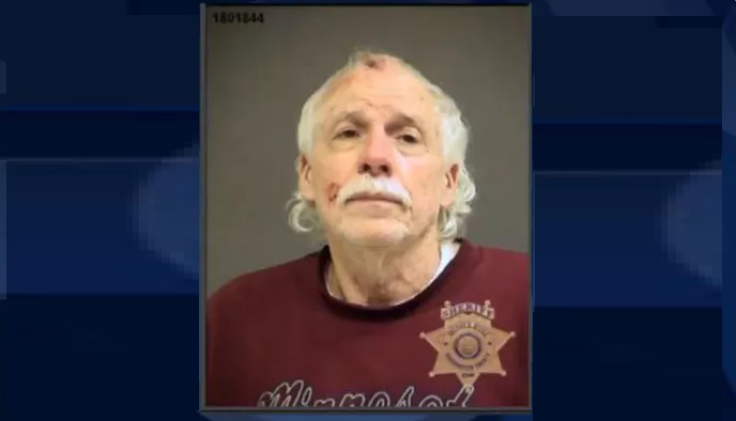 Miller realised what she was up to and began punching her in the face, causing one of her eyes to bruise and swell so much that it closed.
"That's when I reached for his gonads," she said. It was a timely intervention; she was able to take control of the situation as her assailant writhed in agony under the strain of genital compression.
Police arrived shortly after and arrested the man. He has pleaded not guilty to charges of attempted murder, strangulation and assault.
Simmons is recovering from the ordeal and still has visible bruising around her eye. She says she hopes the old man dies in jail.